Top 5 Albums of Summer 2012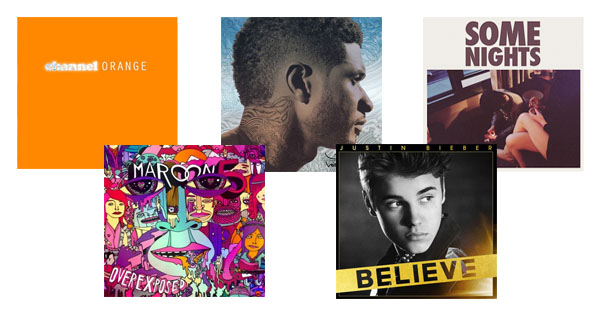 Frank Ocean – channel ORANGE (July 10th)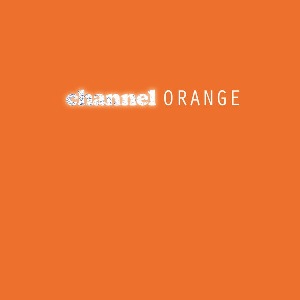 24-year-old singer/songwriter Frank Ocean burst onto the scene last May with the single "Novacane."  A year later, his debut album topped the charts after the first week. Some say it garnered so much attention because Ocean announced he was bisexual. Even if this was a tactic to boost sales, his talent outshined the expectations. It's hard to put your finger on the exact genre that that describes Ocean's music. At some times it is almost certainly R&B, but at other times it has sounds more affiliated with jazz or soul music. This blend of genres is represented throughout "channel ORANGE" accompanied by overtones of the soft and soothing voice of Frank Ocean. If you're still not convinced of his lyrical genius, Ocean has written songs for the likes of Beyonce, John Legend, and another artist whose album made the list, Justin Bieber.
What We Like: Features include big names such as Andre 3000 (Outkast) and John Mayer, along with fellow Odd Future member Earl Sweatshirt. Songs like "Thinkin Bout You" and "Bad Religion" make this the perfect album for a quiet Sunday night.
What We Don't Like: Although there are 17 songs listed, two of these are "Start" and "End," and three more are around a minute long. If only there was more content!
 Rating: 6/6 [rating=6]
Maroon 5 – Overexposed (June 26th)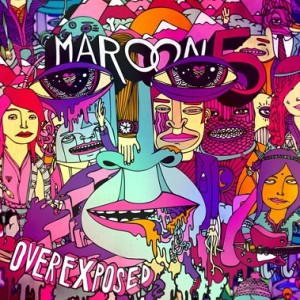 The argument could be made that Maroon 5 is on the decline ever since their 2011 mega-hit "Moves Like Jagger," but even if this is true, this album's inferiority is very slight. Adam Levine's voice is as strong and as crisp as ever, and the beats are catchy and original. The topics of the songs are generally focused toward women that he misses. "Sad" and "Beautiful Goodbye" are successful in portraying genuine misery, although the obvious hits of the album are "Payphone" featuring Wiz Khalifa and "One More Night." Some songs on this album will make you want to get up and dance, and others force you to reminisce about hard times and relationship problems. If you are looking for an album that evokes all types of emotions, I would highly recommend checking this album out.
What We Like: Catchy hooks and lively melodies, an essential album for any Maroon 5 lover.
What We Don't Like: At times too mainstream, and sometimes repetitive.
Rating:  5/6 [rating=5]
Usher – Looking 4 Myself (June 8th)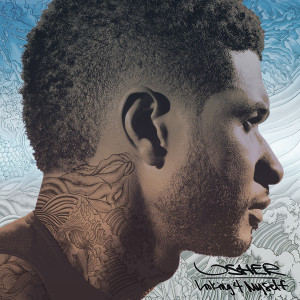 Usher never disappoints. In his seventh, yes seventh studio album, Usher Raymond IV gets production from the likes of Pharrel Williams and will.i.am. "Looking 4 Myself" peaked at #1 on the Billboard 200 and Top R&B/Hip-Hop albums in the U.S. His impressive falsetto is still as sharp as it was when he started singing 22 years ago at age 11. The album is filled with the familiar synths and beats that are expected in all of his songs, but it is somehow alright. His style has not changed, but that doesn't matter because it continues to bring his music to the top of the charts and to the dance floor. The tempos all throughout the album range from slow and mellow to upbeat and energetic. You can always rely on this R&B phenomenon to include multiple club hits on every album.
What We Like: This album is packed with great songs, from "Scream" to "Lemme See" featuring Rick Ross. No one can resist singing along to the slow jam "Climax" when it comes on.
What We Don't Like: The much hyped collaboration with up-and-coming rapper A$AP Rocky did not live up to expectations.
Rating: 5/6 [rating=5]
Justin Bieber – Believe (June 15th)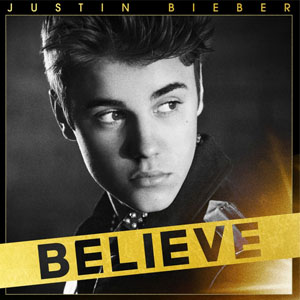 As a teenage boy, it's easy to be naturally prejudiced against anything by Justin Bieber, but with his latest album "Believe," I was caught by surprise with the likability of his music. He's grown up a little bit since his last album, and this has somewhat hindered the range of his once remarkable voice. I believe he realizes this, and this has caused him to try his hand in rap in the song "Boyfriend." Although this is the case, he still remains in a different class than other singers. His wild popularity speaks for itself. Another appealing factor of this album is the presence of singers who have a slightly different following. The appearance of Drake, Big Sean, Ludacris and Nicki Manaj in the album has the potential of reaching out to listeners who aren't 12-year-old girls. "Believe" proves that Justin Bieber still has the talent that is capable of carrying him through the rest of his singing career.
What We Like: As hard as it is to compliment the "teen idol," Bieber's music has matured and is a much easier listen.
What We Don't Like: Song titles and subject matter are still aimed more towards a young female audience.
Rating: 4/6 [rating=4]
Fun. – Some Nights (Feb. 14th)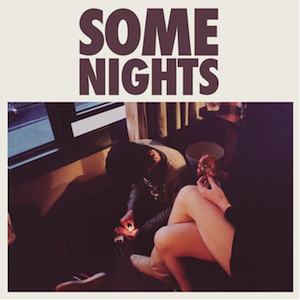 When their album was released in February, not much was known about the three man band Fun., spare the single "We Are Young." Most people knew this song before they even knew who it was by. When this happens to a band or musician, it is sometimes difficult for them to make their fans think of them as more than just a "one-hit wonder." Slowly but surely, Fun. moved past this awkward stage. The title track "Some Nights" hit the charts and they never looked back. By the time summer came around, "Some Nights" was in the Top 10 in both Rock and Alternative albums on iTunes. Nate Ruess' commanding voice has successfully blended alternative rock and roll with indie pop in his own likable genre. This is the perfect album to put in your car and simply drive to.
What We Like: "We Are Young" is a very lively and relatable song for high school kids. In 20 years, it will be a classic.
What We Don't Like: With only 12 songs, there is not much material. That being said, it has still boosted Fun. to super-stardom.
Rating: 4/6 [rating=4]
[polldaddy poll="6484327″]
By Sam Urschel and Matthew Hoskins