Culture II Album Review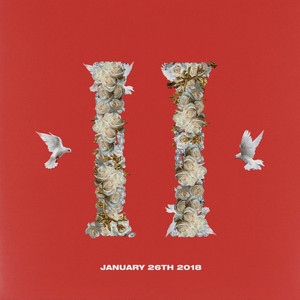 Migos have released a sequel to their chart-topping studio album "Culture" almost a year after the first one dropped back on January 27, 2017.
The album is full of guest features and different producers. Guest features include Cardi B, Nicki Minaj, 21 Savage, Post Malone, 2 Chainz, and Gucci Mane among others. Producers on the album include Cardo, Metro Boomin, Zaytoven, Murda Beatz, Pharrell Williams and Quavo. This is the first Migos album where Quavo has significant input in production, with 11 production credits across 24 tracks.
With 24 tracks and clocking in at an hour and 45 minutes, this is one of Migos' longest projects. With the album as long as it is, it is bound to have some filler. Listening to the album from front to back is kind of a chore, especially when there isn't enough experimenting to switch it up from the typical trap production the Migos are known for rapping over.
There are still some highlights on the album, like "Work Hard," "Narcos" and "CC." "Stir Fry" and "Walk It Talk It" have the potential to be two of Migos' biggest hits ever. "Gang Gang" shows why Takeoff is the best group member and "Made Men" gives the album a little bit of diversity in terms of sound.
The songs that fall flat on this album though are damaging on an album that's as long as it is. "Flooded" and "Beast" are essentially just mindless repeats of simple phrases that are strung out to around four minutes. "Supastars" is really just a basic Migos track and isn't album worthy. "Open It Up" is a rehash of "Deadz" from their previous studio album and could've been left off this album as well.
Overall, Culture II shows Migos' strengths just as much as their weaknesses. With an album that's this long and this inconsistent, it could very well be skipped out on unless thinking searching through the muck is worthwhile.