Staff Application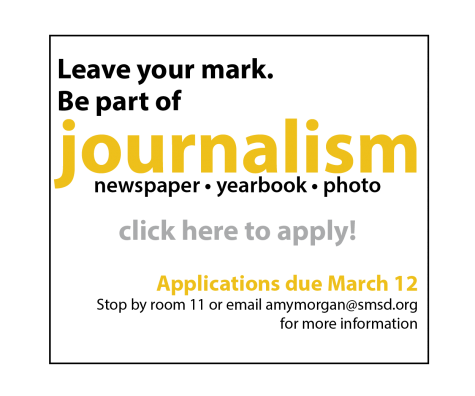 Leave your mark on West…be part of The Epic or Saga? We are looking for writers, designers and photographers.
Newspaper: The Epic/The Epic online. Students on this staff create The Epic and The Epic Online. They are responsible for generating story ideas, writing and editing stories, making podcasts, reporting breaking news, designing pages and selling and creating ads.
Yearbook: Saga. Students on this staff create and market the Saga yearbook. They brainstorm story and coverage ideas, write and edit content and design pages.
Photojournalism: Students on this staff shoot and edit photos for Saga and The Epic/The Epic Online, as well as release a "Photo of the Week" onto the website.
Click here to apply for newspaper, yearbook or photojournalism.