Sophie Terian and Carissa Sponagel, Editor-in-Chief and Writer
October 15, 2018 • No Comments
Twenty years ago, a boy sits in the back of American Government with a worksheet on his desk, stealthily reaching for a small package tucked away in the front pocket of his backpack. While keeping his...
Betsy Armstrong
October 8, 2018 • No Comments
We Didn't Fall in Love
Emillio Elliott Jr.
December 18, 2018
April 25, 2018 • No Comments
Who here loves pasta? Uh-huh. ...And potatoes? Rice? A good mango, strawberry...all of the fruits? "Oh, my gosh, but that has—like—SO many carbs in it…"...
December 7, 2018
November 29, 2018
May 2, 2018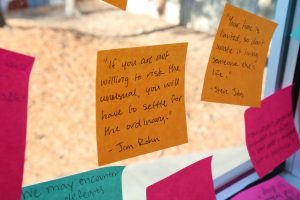 Vicious Vikings captain, Kenda Graves, performing their routine at halftime of the basketball game 1/29/19. Photo by Val Villasenor
This last weekend I attended the radio station, 96.5 The Buzz's, yearly concert, Buzz Beach Ball. Throughout the summer I had been told by many friend...

Loading ...