Myles Turner commits to Texas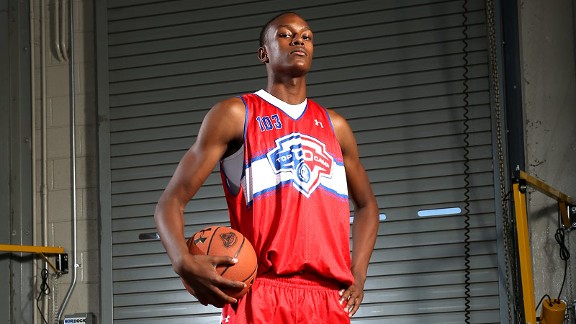 Five-star center recruit Myles Turner announced on Wednesday that he had committed to Texas, choosing the Longhorns over offers from Kansas, SMU and many more. 
Turner, a native of Euless, Texas, is rated as a the fourth-best player in the country by the 247 Sports composite ratings, and the second-best center nationally. He was he highest-rated player left to come off he recruiting board in the 2014 class. At 6'10, 223 pounds, he is likely to be a lottery pick whenever he leaves college for the NBA Draft.
Turner has long been rumored to be staying in the region for college, and Kansas and Texas were long considered his leaders.
Kansas may have the better brand name, but with Turner choosing Texas, the Longhorns have a chance to make the jump back to elite next season.
Leave a Comment