Album Review: Lift Your Spirit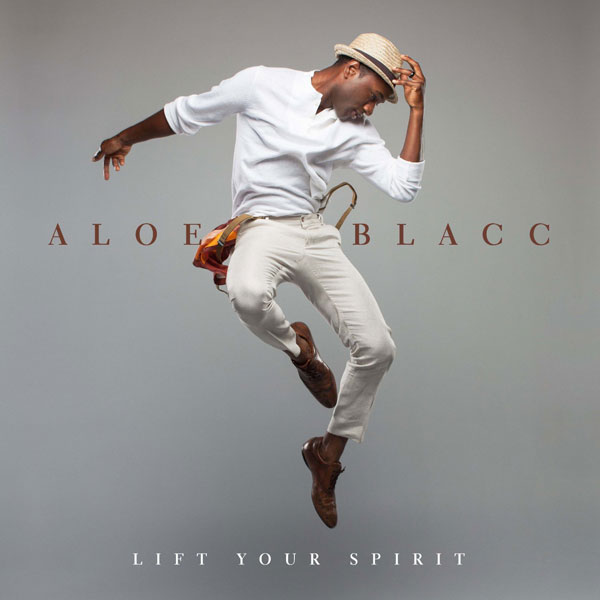 Lift Your Spirit by Aloe Blacc was released on Tuesday March 11. I purchased it last night and haven't stopped listening. The album is full of uplifting and fun songs for easy listening.
This album has a different sound from most I have listened to. It's hard to compare Blacc to any other artist, but he has a John Legend meets James Brown kind of feel. The brass instruments in the background combined with the low pitched guitar strings over top and violin accents here and there, add up to a very soulful album.
Anyone who has listened to a pop radio station has heard his songs "Wake Me Up" and "The Man" – these two songs are featured on this album, however "Wake Me Up" is an acoustic version.
Lift Your Spirit has songs for all kinds of moods. The songs "Can You Do This" and "Love Is the Answer" are great songs for just jamming out and tapping on the steering wheel. "Red Velvet Seat," "Owe It All," and "Eyes of a Child" have a soulful and lovey dovey kind of feel.
"Here Today" is my favorite song on this album because it is relatable for anyone. It really is just a song about making everyday count and not worrying about the past. Overcoming obstacles is what makes you stronger and your future brighter. Life is short so just keep pushing onto a better future.
The lyrics to these songs really will lift your spirit and make you feel like Aloe Blacc is having a conversation with you. This album will help you find the inspiration to keep pushing through fourth quarter and looking forward to a great summer.
Check out Aloe Blacc here!
Leave a Comment