Love Is a Four Letter Word: CD Review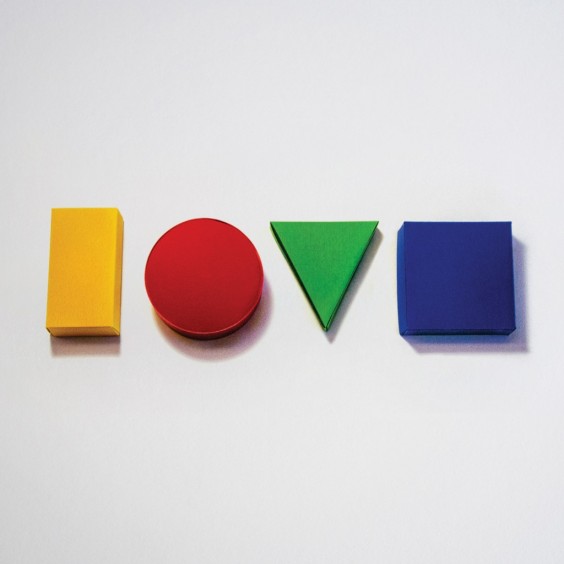 Everyone's favorite crooner Jason Mraz just released his fourth studio album, Love is a Four Letter Word. Did your humble reviewer feel the love from this album? The answer is another four letter word:  "yeah."
Mraz is known for his easy-going attitude and clever yet catchy lyrics. Popular songs such as "The Remedy (I Won't Worry)" and 2008's mega-hit "I'm Yours" have brought Mraz commercial success and notability, but the majority of his music is not typical Top 40 music. Rather, Mraz relies on genuine, quality songwriting and incorporates a variety of musical styles. Love is a Four Letter Word features aspects of everything from lounge jazz to reggae to love ballads.
As one might expect from the title, Mraz's newest album is largely about love. To Mraz, love can be seen everywhere. When we love and live in the moment, we can forget about the troubles of the world and ultimately live life to the fullest. Some may find this message over the top, but there is no denying the album provides the listener a satisfying escape. For instance, the sweeping violins and hopeful lyrics of "The World As I See It" made me feel like I was flying around the world in my head. Call me crazy, but that is seriously how I reacted upon my first listen to the track.
The track "93 Million Miles" provides comfort with the message "Just know, that wherever you go, you can always come back home." The slow, simple lead-single "I Won't Give Up" is sure to be the special song of couples everywhere. Other personal favorites of mine include "Everything is Sound," "Frank D. Fixer," and "Who's Thinking About You Now?"
Listening to Love is a Four Letter Word confirmed my previous belief that Mraz is one of the greatest talents of our times. He is one of the few artists whose live performances sound just as good as his recordings. His lyrics, although over the top and sometimes verging on cheesy, contain a musical, poetic quality. Overall, Love is a Four Letter Word is a solid album worth listening to.