Fantasy Football Week 11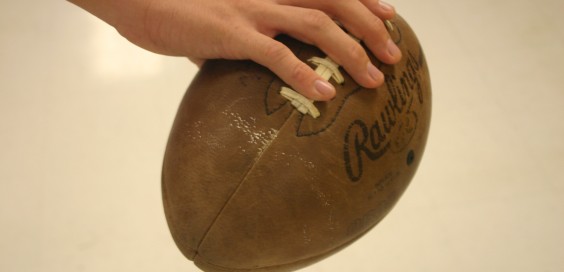 It's already Week 11 of the NFL season, and many unknowns have already made a name for themself. From running back Arian Foster becoming the leading rusher to Darren McFadden leading the Raiders to a winning record, anything can happen (That's right, it's Oakland's best start since 2002).
This week sees its array of great fantasy pickups, which could be a better boost to a struggling team, or someone on the borderline for the playoffs in their league.
I like quarterback Jon Kitna of the Cowboys as a fantasy stud. On a struggling Dallas team, he threw for 327 yards and 3 touchdowns. Surprisingly, the Cowboys survived last week for the first post-Wade Phillips era victory. He threw another touchdown to Dez Bryant, Kitna's favorite target, who has caught one in four of his last five games.
Although the Chiefs lost 49-29 in a rout at Invesco Field, quarterback Matt Cassel took the spotlight when Kansas City's running game failed early. Despite the great game by Cassel, he isn't as dependable as Kitna, and the Chiefs won't be playing from behind every week. There isn't much of a chance that Kansas City's running game will fail next week versus Arizona, the league's 28th best run defense. Cassel should still have a good game, throwing a TD or two against Arizona's light pass attack.
Wide receiver Mike Thomas of the Jacksonville Jaguars has emerged as the top receiver on a team that has begun to rely more and more on their passing attack each week. David Garrard has been healthy lately, giving Thomas more targets that his main competition, Mike Sims-Walker. Although Thomas had eight grabs for 149 yards and a touchdown, 50 of those yards came on his fluky game-winning catch TD as time expired. He should still put up huge numbers for those looking for a definite start at wide receiver. Jacksonville faces some talented pass defenses in upcoming weeks, but explicitly not this week in Cleveland.
The Cincinnati Bengals are one of the most disappointing teams in football, with a 2-7 record. Although their record may be deceiving, their passing game is not. Quarterback Carson Palmer has emerged as a lethal weapon against slow pass attacks. The duo of Terrell Owens and Chad Ochocinco has been an obvious threat to most opponents, but tight end Jermaine Gresham is often overshadowed. The rookie out of Oklahoma has made a name for himself in recent weeks, putting up 85 yards and his third TD of the year last week against the Colts. Because the Bengals keep playing from behind, he has found an ample amount of targets and will continue to for the remainder of the season.
A number of players are also coming off of injuries. That list includes running backs Reggie Bush of the Saints, who should start with Pierre Thomas still unable to play. DeAngelo Williams is still a question for the Panthers, who have one win all season. Their running game is in trouble, but when their top offensive lineman Jeff Otah is back, Williams has a chance to work his way back up to his reputation as a Pro Bowl running back. Ryan Torain and Clinton Portis, both running backs for Washington, may also return to action in Week 11.
Good luck to all fantasy players this week.