A Week of Thanksgiving : Unique Ways to Serve Your Leftovers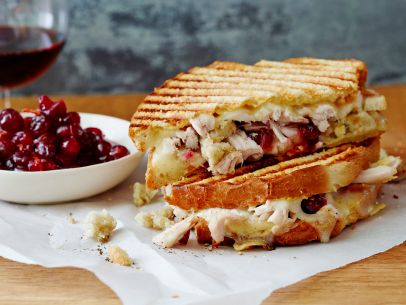 That time of year is upon us, and what better way to get into the spirit of thanks, than thinking about how you're going to use every last bit of that delicious Thanksgiving dinner? Not only are leftovers are a cost-effective use of your meal, but also a reminder of the fun that accompanied your holiday.
Every time I see the leftover cranberry sauce or homemade dinner rolls waiting in the fridge, I can't help but get the same warm feelings of holiday, and the rush of memories from before.
Thanksgiving is a season for incorporating the celebration of family, traditions, being grateful, and encouraging everyone to be a more giving, cheerful person. All of this is splendid on its own, but when it comes to what most everyone is reminded of when Thanksgiving comes around is the good food.
(And "good" it should be!)
Here are some unique ideas for everyday of the following week to savor every last bite of your Thanksgiving leftovers in seven completely new, yet equally tasty dishes.
Thanksgiving Side: Cranberry Sauce
Make:

Cranberry Sauce Stuffed French Toast
Prepare your french toast as you normally would, perhaps adding the addition of seasonal spices like: cinnamon, nutmeg, ginger, and cloves if you'd like. Either layer your leftover cranberry sauce between two pieces of the toast, or cook almost like a "french toast sandwich" to thoroughly warm the cranberry sauce in the middle of your bread. Serve with maple syrup, additional cranberry sauce or any other toppings you so desire.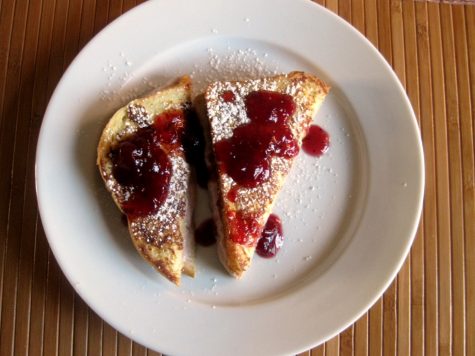 Thanksgiving Side: Mashed Potatoes
   Make:

Savory Mashed Potato Pancakes
Depending on the consistency of your mashed potatoes, add flour to bind the ingredients along with pepper, chives, or desired seasonings, and cook as you would a pancake. Makes for an interesting snack, side, or appetizer.
    Make:

Shepherd's Pie
Sauté carrots, onion, mushrooms, celery, corn, and/or any combination of vegetables you like until tender. This dish can make great use of that leftover gravy, otherwise, add flour and broth to your sauteé to create a slightly thick sauce for the vegetables and place in a casserole dish. Scoop your leftover mashed potatoes on top of the vegetable-gravy mixture and bake in a preheated oven until the mashed potatoes are golden brown at the top, forming a nice crust, and the vegetable blend is lightly bubbling.
This also works great with sweet potatoes, as the combo is a nice variation.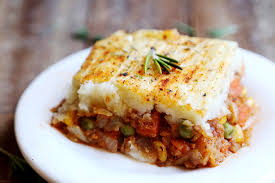 Thanksgiving Side: Sweet Potatoes
   Make:

Black Bean and Sweet Potato Burritos/Quesadillas
Place your leftover sweet potatoes in your favorite tortilla with black beans, cilantro, cumin, or other latin-inspired spices for a neat spin on this autumn root vegetable. This idea is great grilled into a quesadilla or made into a filling burrito.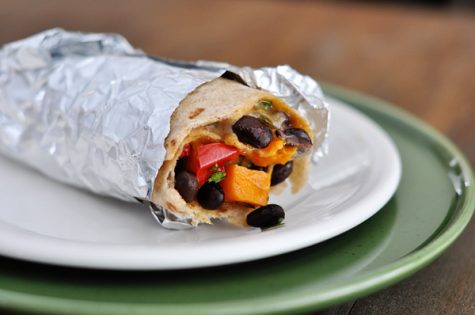 Thanksgiving Side: Stuffing
   Make:

Stuffing Stuffed Sweet Peppers
Cutting your peppers either in half, or coring them just with a cut from the top, remove the seeds and stems. Simply stuff your stuffing in the peppers, if desired, add fun toppings or spices (cheese is popular), and broil or bake at a high temperature for about 8-10 minutes. Party favors served!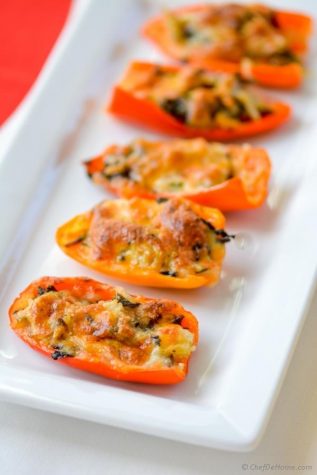 Thanksgiving Side: Dinner Rolls
   Make:

Mini Thanksgiving Pizzas
This is really where you can get creative. Whether it's taking leftover mashed potatoes, sweet potatoes, or your standard marinara sauce base, whatever you choose to top that leftover dinner roll is bound to be memorable. Some great combinations might include: sweet potatoes, cranberry sauce, rosemary, all drizzled with gravy. Or mashed potatoes, stuffing, and roasted vegetables. Easily kid-friendly, just pop in the oven to toast everything through and see what you create!
ALL of the Thanksgiving Food
   Make: "

The Ultimate Thanksgiving Leftover Sandwich

"
Add any of the leftovers that you'd like into your sandwich. Some great additions include: mashed potatoes/sweet potatoes (actually turns out really good), cranberry sauce, stuffing, and gravy. This can be prepared on a griddle, toasted bread, in a panini, or even on leftover rolls. It's Thanksgiving in one bite!
(See picture at the beginning of post)