Review: "American Honey"
More stories from Logan Peterson, Editor-in-Chief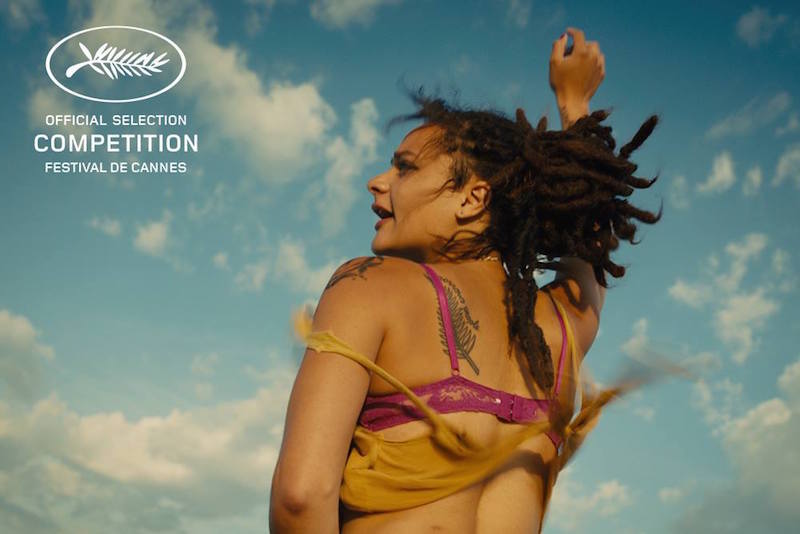 The endless spirit and heartache felt by America's youth is the central theme of Andrea Arnold's instant classic "American Honey."
The film tells the story of a young, destitute girl named star (Sasha Lane) who decides to leave her abusive home behind to join a group of traveling magazine salesmen. What ensues is hard partying, young love, and experimentation.
Among this group of misfits are young people, not much older than myself. Many of them have no homes to go back to, and are clearly desperate, but aren't lacking in endearing spirit and heart. But behind the partying and exuberance is a sense of innocence lost. The performances from the entire ensemble are exquisite, but Lane steals the show in her first acting role ever.
She commands the screen with confidence and a fiery passion; but she also showcases a more delicate, subdued side. It's a very nuanced performance and she manages to make a seemingly simple character extraordinarily complex.
The leading salesman of the group is Jake, played by the much maligned Shia LaBeouf. He certainly doesn't have the best reputation in Hollywood, but however you feel about him, the fact of the matter is that he gives his best performance ever.
Only LaBeouf could turn a lying, manipulative dirtbag seem so endlessly charming and altogether relatable. He sports a goofy array of clothing and a nasty ponytail, but boy is he a smooth talker. His ability to speak to people as he's selling completely rubs off on the audience as well. Even if you know he's lying, you can't help but be compelled by every fabricated story and anecdote he spews to unsuspecting customers.
As they travel from town to town throughout the Midwest, you get a sense of the classes throughout America. From the elite, to those suffering in extreme poverty. There is one scene that is particularly harrowing, in which Star walks into the home of a poor family where three young kids sit wide-eyed as they have a new guest. Their fridge is empty, the house filthy, and there is evidence of the mother's use of crack. It's brutal, unapologetic filmmaking.
Such filmmaking is presented through handheld, guerilla style camerawork. The cinematography is low budget, but flawless nonetheless. Robbie Ryan, the photography director perfectly captures the vast landscapes of America, as well as the intimacy of nature.
This film is an ode to youth, and the never ending chase for the American dream. While it's not perfect, the performances are brilliant and the themes are fresh, and this is a film that will be forever remembered as a truly great American film; not to mention one of the very best of 2016.
GRADE: A-
Leave a Comment