With March Comes Madness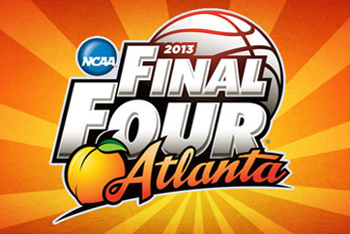 Even if you aren't a fan of basketball, it is very difficult to not be swept up in the mayhem that is March Madness.  In the past few days, college basketball has consumed my life, and I doubt I'm the only one. The crazy thing is, I have only watched 5 out of the 33 games played so far. I could follow the entire tournament just by simply logging into Twitter. If there is a game on, I can count on my timeline to give me a constant play by play. However, I could not keep reading peoples "expert game analyses", so it has now been a while since I signed into to Twitter.  The best way I have found to keep up with tournament is the ESPN Bracket Bound smartphone app.  With constant score updates (that do get a tad annoying), you can stay up to date with all your games, without having to sit on your couch all day watching basketball, unless you that is what you prefer. The best part about the Bracket Bound app is that you can make a bracket and join a group of friends to compete with in the Bracket Challenge; the app will monitor all games and keep the scores of everybody you're competing with. If I didn't have the Bracket Bound app I would not be nearly as into this tournament, and probably wouldn't have been so competitive if I wasn't trying to win bragging rights over my friends.
The added madness in March is trying to balance your bracket with who you want to win a game, and who you think is going to win a game. Being a future Jayhawk: when filling out my bracket it was absolutely gut wrenching to pick Kansas State and Missouri to win games, but I honestly thought they would win. That's where a gray area appears for me. With Kansas State and Mizzou both making early exits, my bracket was pretty messed up, and I dropped quite a few points, however the Wildcats and the Tigers were both knocked out, so in the long run I have no complaints.  There were some other upsets that I was furious at however. The losses of Georgetown, New Mexico, and UNLV all threw a curve ball at my bracket, but if there was wasn't unbelievable upsets and underdog teams stepping up to take down a powerhouse, then there wouldn't be nearly as much madness in March.