State Swim Q&A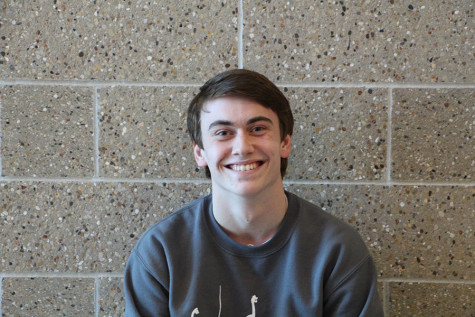 Senior Bailey Erickson qualified for state this year. We asked him a few questions about his swim life and advancing to state.
Hallie Fitzsimmons: How do you qualify for state?
Bailey Erickson: It's just a time you have to meet [for each relay]
HF:What did you qualify in?
BE: 400 meter relay
HF:When did you start swimming?
BE: 2nd or 3rd grade.
HF: When and where is state?
BE: It's the day of Mr. Viking [February 20th and 21st] and it's in Topeka.
HF: How many years have you been to state?
BE: This will be my fourth year. I've been all four years and I've lettered every year.