2015 Musical: A Year With Frog and Toad
Juliane Francia
January 23, 2015
The big premiere of this year's musical is almost underway, and the cast of A Year With Frog and Toad has been hard at work preparing for the show.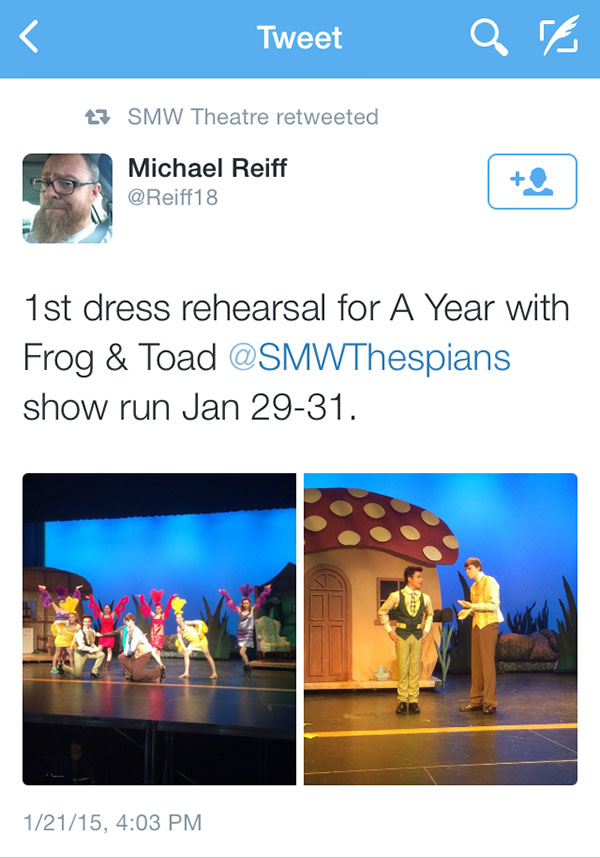 Junior Lucas Lowry and freshman Treyson Gates-Smith landed the roles of the lead characters, Frog and Toad. All other characters in the show are also animals.
The musical, written by brothers Willie and Robert Reale, was adapted from the popular children's stories. It will show from February 27th to the 31st. Students get get in free with their student ID's and tickets are ten dollars for adults and five dollars for children.
Follow @SMWThespians for more updates about the show.