"Johnny football" is headed to Cleveland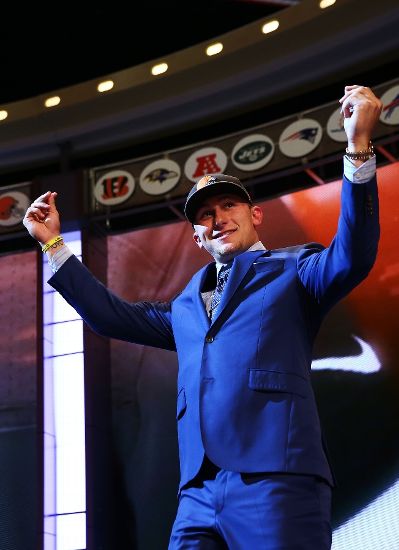 Round one of the 2014 NFL Draft concluded late in the evening on May 8. After patiently waiting for nearly three hours, Johnny Manziel finally was selected by the Browns, who moved up four spots to take him with the 22nd pick in the NFL draft's first round.
The reaction in Cleveland was immediate. Within 25 minutes of Manziel's selection, the team had sold 200 season tickets and had 300 renewed. A team vice president tweeted that the phones were ringing off the hook, and another tweeted a photo of the Manziel jersey now available at the team shop.
Leave a Comment