Puntos Culturales
A look at Spanish student's favorite spring project.
Puntos culturales, or "culture points" is an annual project for Spanish classes levels four through six. Introduced many years ago by a former SMW teacher, Fabiola Herdoiza, puntos culturales force spanish students out of their comfort zone to learn about the hispanic culture.
"It provides a culture in the community aspect that you simply can't get in the classroom," Spanish teacher, Sara Hundertmark, said.
Students have many different activities they can complete to receive their points, as long as they have points in all four categories. The categories include a taste it, experience it, see/hear it, and connect to it section.
The most popular activities always are in the "taste it section". This includes restaurants like La Bodega, a Spanish tapas bar, and authentic mexican restaurants including La Fronteras, where students must order in Spanish.
"My favorite puntos activity is going to Fronteras because the food is amazing." senior and Spanish 6 student Mark Stapleton said.
In addition to going to restaurants, students can cook their own authentic Spanish dishes. Sinclaire Miramontez, sophomore,  made Spain's most famous dish, Paella, this year.
"I love cooking and it was fun to make something I had never attempted before," Miramontez said.
Another favored activities is a trip to the Nelson-Atkins Art Museum, Kansas City's premier (and free) art museum. There students must identify five works of art by Spanish artists, including the Nelson's paintings by El Greco, one of the most famous renaissance artists.
"Puntos Culturales gave me a chance to take my Spanish out of the classroom," senior Abby Banning said, "I got to try new things and enjoy myself while learning about the Spanish-speaking culture."
Like Banning, many students appreciate the project as a way to learn more about Kansas City, all while completing a major school project. By visiting new restaurants, stores, museums and events students are able to explore otherwise unknown parts of the metro.
"Puntos is so much more interesting than just doing a research project on culture," Miramontez said.
Instead Punos provides the rare opportunity to learn about the culture of Spanish-speaking people while growing student's confidence in speaking everyday Spanish.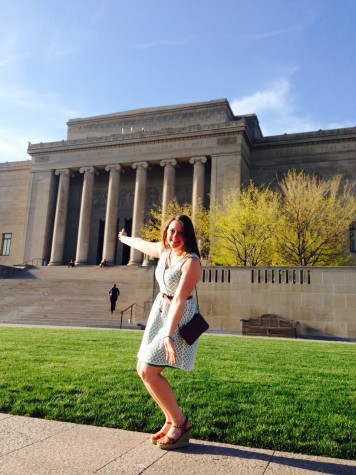 Leave a Comment