Boys Soccer Head to Regional Finals
Boys Soccer wins first round playoff game in a thriller
With a fantastic regular season under their belt, the boys soccer team head into regionals as an #8 seed matched up against the #9 seed Blue Valley Northwest Huskies.
Along with Shawnee Mission West and Blue Valley Northwest, the region consists of the #1 seed Olathe Northwest and #16 seed Shawnee Mission North.
For this first round game it showcased two teams battling against each other, both in hopes of keeping their season alive and advancing to the Regional Championship.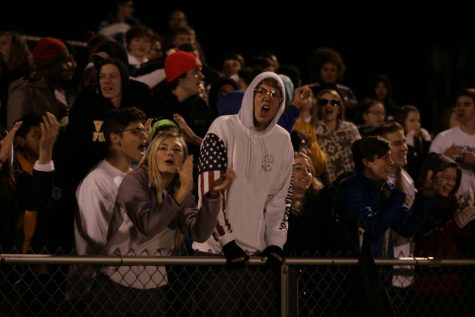 The game was played under the lights last night at SMAC. West fed off the energy of the crowd but just five minutes into the game, the Huskies took an early lead over west with a goal from 25 yards out. The Vikings clawed their way back into the game with a goal near the end of the first half by Tony Poncio-Ramos
This win or go home game intensified as the second half started. And with a 55th minute strike from Gerry Jimenez, the Vikings live to fight another day.
With a 2-1 win, west moves on to the regional final vs the #1 seed Olathe Northwest
The team will be looking for their first regional championship since 2006 on Thursday night.