NBA Awards Prediction
MVP, DPOY, ROTY all predicted for the NBA season.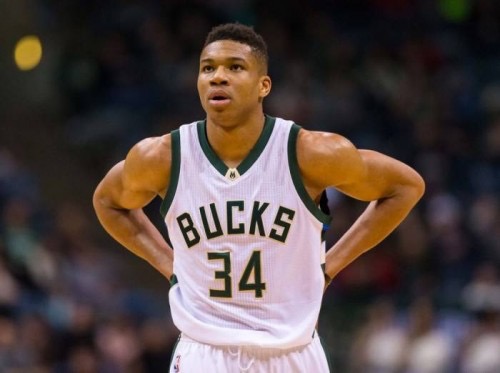 After many moves from many big names during the NBA offseason, it was tough to gage how the players were going to play. One week into this NBA season, we are now starting to learn the shape of the league and the standout players. With that here are my predictions for the 2017-2018 NBA season.
Most Valuable Player: Giannis Antetokounmpo
For those who don't know, Giannis Antetokounmpo is a 22 year old from Athens, Greece and plays for the Milwaukee Bucks. His nickname is "Greek Freak" for his slender build and great skill despite his 6'11" height. Last year he had a breakout year winning the NBA's Most Improved Player and also participating in his first All-Star Game. His PPG last year jumped from 16/PPG to 23/PPG his RPG and APG also saw a spike. Although his improvements last year were impressive, after four games this year, he looks even better. Through four games Giannis is averaging 37/PPG, 11/RPG and shooting a jaw dropping 66% from the field. Not to mention with the loss of Gordon Hayward, the Bucks have a chance to move up in the East which would add even more credibility to Giannis. Sources close to Giannis have said that his work ethic is incredible, and it's easy to see why. All you have to do is look at his rookie stats to now. Giannis is just about to hit his prime and even if he doesn't win MVP this year, he's 22, he will have plenty of chances to win in the future.
Rookie of the Year: Ben Simmons
After missing all of last year with a foot injury he has had an exciting start to his young career. Even though the 76'ers have had an underwhelming 1-3 start to the season, Simmons has been a bright spot even recording a triple-double in the 76'ers win over the Pistons. This team is still very young and very talented. 76'er fans should continue to "Trust the Process" because if they stay healthy, watch out.
Defensive Player of the Year: Draymond Green
Though last year, Green lost in the DPOY vote to the young frenchmen Rudy Gobert, Green is still a force on defense that causes many matchup problems. The main reason I am picking Green over Gobert is because with the loss of Gordon Hayward, I am expecting the Jazz to have a worse record than last year. Though Gobert will be brick wall in the paint, I'm picking the two-time NBA Champ to win this year.
Most Improved Player: Marcus Smart
I know people love to make fun of Marcus Smart, it is really easy. When you type "Marcus Smart" into YouTube, the second suggestion is "Marcus Smart Flop". He also has a track record of poorly timed mistakes and bone headed decisions. Once you get passed the mistakes and flops, what you have is fierce competitor on both ends of the floor. Who remembers when he took unranked Oklahoma State and beat KU in Allen Fieldhouse? Marcus Smart is a competitor and with Gordon Hayward out, I expect Smart to step in a big way.
NBA Champion: Golden State Warriors
No surprise here. Everything has already been said about this team. They are light years ahead of every team in the league. Four All-stars, three combined MVP's, two finals MVP's, DPOY, the two greatest shooters in NBA history and one of the leagues best coach, this team has it all. There is no team in the league as talented, well coached as these guys. They don't care who scores, they don't care about the haters, the only thing they care about is winning, and they do that really well.