A Bushel and a Peck: Local Apple Picking Hotspots
The approaching Autumn season hosts a perfect time for breaking out the flannels and going apple picking as a festive and fun outdoor activity.
Regardless of whether you're an avid autumnal season lover or a connoisseur of fresh apples and pumpkin pie, there is no doubt a certain pleasure in strolling through a local orchard or pumpkin patch as a way to admire the oncoming season.
Since fall temperatures prove to be a great time to get outdoors and enjoy the last bits of temperate weather before colder months, what better way to admire the changing trees and cool atmosphere than doing something as festive and fun as apple picking? Look no further! Kansas City and the local area surprisingly offer some great options for these seasonal activities.
Here are some recommendations and reviews from a few of Kansas City's best apple picking hotspots:
Location: 3341 N 139th St.
Kansas City, KS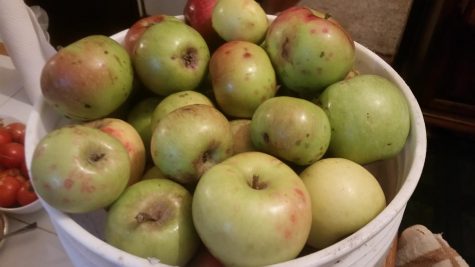 A personal favorite of mine, but also one of the most popular U-Pick Orchards in the local area. This very sweet family-owned business is great to bring kids of all ages, as well as become a wonderful place to gather, picnic, host weddings and other special events, and of course, pick apples! The fruit is abundant, especially during the beginning of the season, and trying apples right off of the tree is encouraged (an all-you-can-eat/carry sort of idea). Through October, Cider Hill opens their pumpkin patch that is full of U-Pick pumpkins and gourds.
Centering the orchard is a pond with ducks that you can stop by to feed, along with several smaller areas to fish. The train that travels around the orchard and is especially great for little kids, as well as a hayride that carries groups to designated apple picking areas. The atmosphere makes one feel very welcome and is an overall good choice for a fun autumn destination.
The Cider Hill cottage-style store sells take-home and bake apple crumbles and pies, local honey, homemade jams, dried apples and pears, and other cute in-the-kitchen supplies.
Additional treats that are offered include: a Lunchtime Pavilion Barbecue, Homemade Kettle Corn, Apple Cider Slushes, Freezes, Funnel Cakes, and Apple Donuts
Location: 15380 Edgerton Road
Gardner, KS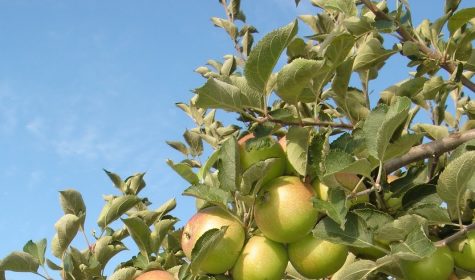 If you're looking for a great assortment of apples for the season, Wagon Wheel might be the place to check out. This a great U-Pick apple and pear orchard that is touted for their heirloom varieties. Their website helps update on which apples are ripe and ready to harvest, as well as to which trees are available depending on weather conditions and the seasonal turnout.
Sweet apples like Fuji and some Golden Delicious, and sweet/tart apples like Jonathans are ripe and available during Early-Mid September, and Golden Delicious becomes more abundant through Late September. However, the orchard has hundreds of other varieties and a posted list of these on their website as well. The owner is very kind, and you'll likely find yourself eager to roam the fields yourself in order to try all of these interesting types. As a bonus, this orchard hosts pear trees sprinkled among its grounds.
Location: 10455 State Highway N
Platte City, MO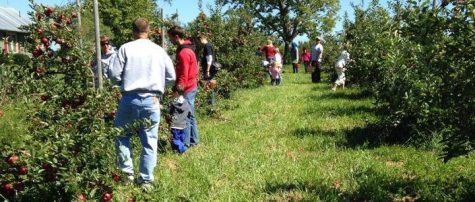 A family-friendly orchard full of neat amenities! Not only is this a great spot for your own apple picking, but also a nice place to visit farm animals, let kids play in their playground-like area, or pay a visit to the orchard barn store where candles, fresh, garden mums, and pumpkins are sold.
Their Orchard Cafe is a homestyle eatery that is open on the weekends in September and October. There, lunch is served in addition to there being lots of goodies like fresh apple pie, caramel apples, and pumpkin bars.
Parties, events, and gatherings can be scheduled as well as school tours.
The downsides to this particular spot is perhaps that they are little stricter about the terms in which you can pick apples; however, this orchard is very well-kept. Only the apples you intend to keep and buy are allowed to be picked, and roaming the orchard in search of interesting apples is not generally endorsed, as only the designated areas are intended to be picked by everyone.
Nonetheless, if you are looking for a nice place to spend an autumn day with a nice flannel and some festive scenery, this is not a bad place to look.