NBA Midseason Awards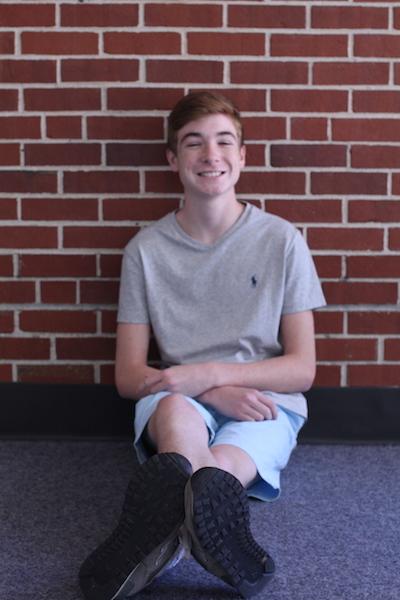 The NBA finds itself halfway through the 2016-17 season, with many amazing story lines. The biggest being the MVP race with James Harden and Russell Westbrook neck and neck. So let's get into it!
Coach of the Year- Mike D'Antoni (Rockets)
D'Antoni was hired in the offseason by an average 41-41 Rockets team, and has transformed the team to a legit contender in the Western Conference. D'Antoni had one of the most brilliant ideas of the NBA season when he moved James Harden to point guard, away from shooting guard. That decision led to a now 34-14 record for the Rockets, and has made Harden into a favorite for MVP. D'Antoni is my favorite to win Coach of the Year this season, as long as the Rockets don't collapse in the second half, which is doubtful to happen.
Other Notables: Gregg Popovich, Spurs
Rookie of the Year: Joel Embiid (76ers)
Do I really have to describe this one? The dude is an absolute beast. He averages 19.8 points per game, as well as 7.8 rebounds and 2.5 blocks. That all comes with a 28 minute limit on him. There's no one other rookie in the league that can contend with Embiid for this award, it's a lock for him.
Sixth Man of the Year: Eric Gordon (Rockets)
Gordon is one the most dynamic offensive bench players in the NBA. He averages 17.4 points per game for the Rockets, and has become one of the biggest pieces in their rotation. Gordon is actually second in the NBA in three pointers, only behind Curry, with 163. Gordon has provided a big spark off of the Rockets bench and has become a big part of the newfound success in Houston.
Defensive Player of the Year: Rudy Gobert (Jazz)
This one is a toss-up. There are many guys who could be considered for this award, but for now Gobert leads them all. Gobert is one of the most daunting inside presences in the league today. He's 7'1, but has an absurdly long wingspan of 7'9, the longest in the NBA. He averages 12.7 rebounds per game,and leads the NBA with 2.6 blocks per game.
Other Notables: Kawhi Leonard (Spurs) and Draymond Green (Warriors)
Most Improved Player: Nikola Jokic (Nuggets)
Jokic played for the Serbian national team this offseason, and was seemingly a non factor on the team, but that's not the case this year. His points have gone from 10 per game last year, to 15.2 this year. He has also raised his assist numbers from 2.4 last year to 3.9 and his rebounds have gone up from 7.0 to 8.4. He's improved in every category this year as it has gone on. In his last six games, he's averaged 25.6 points, 11.2 rebounds and 3.8 assists. He resembles the future for the Nuggets, and is one of the best young centers in the league.
Other Notables: Giannis Antetokounmpo (Bucks)
MVP: Russell Westbrook (Thunder)
This one is almost impossible to choose between. James Harden deserves this award just as much also, but I'm giving Russ the extra inch. I just can't get over the fact that he's averaging a triple double on the season, that's just unheard of. The only other player to ever do that was Oscar Robertson with the Bucks. Also, the Thunder would probably be the worst team in the NBA without Westbrook. He's not only leading the NBA in scoring, with 30.8 per game, but he is 11th in the NBA in rebounding, and every player in front of him is a center or power forward. He also is second in the NBA in assists as well; he is able to get his teammates to score when he cannot, which is very uncommon. It's very close and I can see either Harden or Westbrook winning the MVP, but for me it's Westbrook right now.
Other Notables: James Harden (Rockets)