Conserve your Cranium
The football team is using new concussion policies at practices
Eric Sedlacek & Brevin Turner
September 18, 2015
With concussions becoming more and more frequent, especially in younger athletes, the state of Kansas activities association changed the criteria for football practice.
The new rules allow for full contact 90 minutes per week, but previously there could be unlimited contact in a practice. Now, players can't play in games in consecutive days. Previously, a player could play varsity on Friday night, then play junior varsity Saturday morning, but now a player cannot do that. The West football team tried to reduce the amount of full contact time last year, but there weren't any Kansas State High School Activities Association (KSHAA) rules about it at practice. SM East had a more sophisticated practice style of these rules last year, and they didn't have any recorded concussions at practice. Also KSHAA regulated new helmets this year and requires each school and their players to use them. With these new rules, everybody has a different perspective on what they think about them.
 "It's kind of upsetting because we can't hit people and that's why you play is to hit someone. We can only have hitting for 90 minutes per week. You can't get the full game effect with only 90 minutes per week," DJ Turner, senior linebacker said.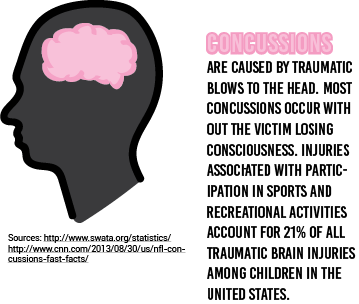 Players were curious about how these rules would affect the tempo of practice, but they were open to the new ideas, and safety is always first. There are certain levels of contact the team abides by throughout practice each week. The certain levels regulate how much they can hit one another, and how hard.
Head football coach Tim Callaghan describes the levels of contact and what they are. "Air, bags, control, thud and full contact. We are allowed to do air to control all we want. Thud and full is in the 90 minutes we're permitted weekly. We can go hard the whole time. Thud is a quick whistle where no one will go to the ground. It's a mindset change because we're a team that hits a lot and we're still hitting a lot. The watermelon scrimmage was our 90 minutes of full contact that week."
As these new rules were implemented, the coaches had to find creative ways to get the same things done in practice as they've done in the past. This also created a different pace to the practice.
"Practice itself is a little less contact, seems to affect the tempo of practice it moves faster, doesn't affect the mood. I think in the long run it'll help practice with less injuries," Callaghan said.
Turner and junior Jay Hawkins both agreed that it is hard to get the full game feel in only 90 minutes of full contact per week. However, Hawkins also thought it was good to have a limited amount of time for the health of the players.
"I like them because we are getting protected a lot more and we will be healthier, but we won't have the practice of taking ball carriers to the ground," Hawkins said.
These new rules make it difficult for players to get the experience of a full game in their practices. However, the changes may be needed as concussions and other injuries are prevalent amongst athletes. Whether or not these changes will prove to be effective will be seen throughout the rest of the season.