Drum Show
There is no better way to ease in to fourth quarter than attending the Drum Show on Tuesday, March 24. The show will include ensembles from the symphonic band, wind ensemble, freshman band, and seniors. There will also be solos and hopefully a performance from another school.
The drumline has practices on Monday and Tuesday from 6-8PM during marching band season to work on their percussion pieces in the show. The drumline has extra practices because they are the backbone of the band. If they are out of sync, the whole band will be off. After marching season is done, the drumline only has extra practice on Mondays from 6-8PM to prepare for the show.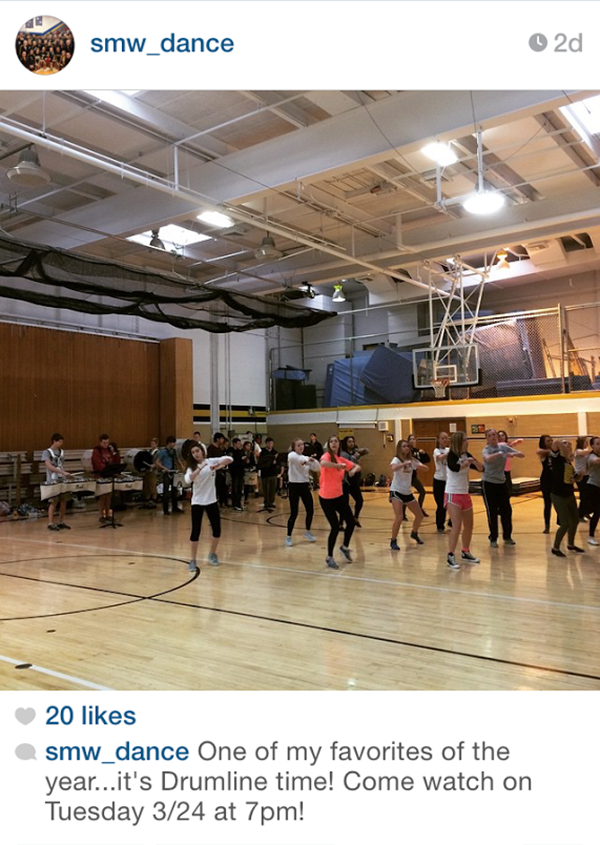 "I like that I get to put something together from my own posse (the bass drums) with another posse group," junior Jared Green said.
The varsity dance team will also be performing in the show. For this piece, several of the drumline members worked together to compose the music. While the line learned the music, the dance team learned a dance from a recorded version of the song. Both teams have been working for weeks on their share of the piece and this week they came together to practice.
Senior Elijah Bunde helped write the music for the dance team and has been on drumline all four years.
"I like getting to do a lot of different kinds of music all in one concert. Getting to play different percussion instruments and in different groups is also fun," Bunde said.