8 Things Only Vikings Will Understand
1. Times Square
Out of context, Times Square is known as the famous intersection of Broadway and 7th avenue in New York City, the center of the city's entertainment district. So, it is self-explanatory why the busiest part of the entire school has been named after this busy destination in New York City. West students know that it is nearly impossible to get through this area during passing period– avoiding it makes for a much speedier transport to your next class.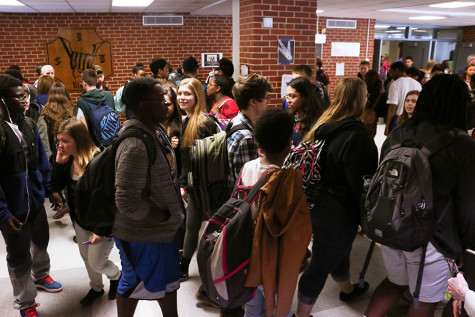 2. The Bridge.
The Bridge is West's main Commons area for students to gather and eat lunch. Once an actual bridge, this wide hall has also been a popular place for Vikings to hang out. It is home to several after-parties and WPA during the school year. It's been said more times than we can count, "I'll meet you on the Bridge."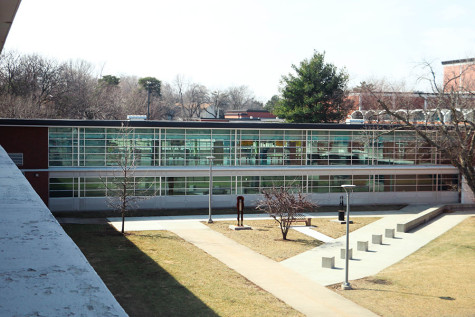 3. Gray. Gray Everywhere.
No one has a hatred for the color gray quite like the student body at West. What was once a vibrant, tacky, school-spirited yellow, has now been painted over with a dark, dull gray. No student from any other school has missed that tacky yellow quite like we have.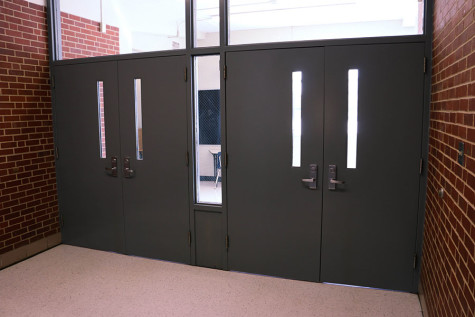 4. The Strange Architecture
Who thought it was a good idea to build two top floor halls, but not connect them? To the newbies and visitors at West, this layout is incredibly strange. But to us Vikings, we don't mind. We're used to the building, and are proud to call it home, no matter how strange it may be.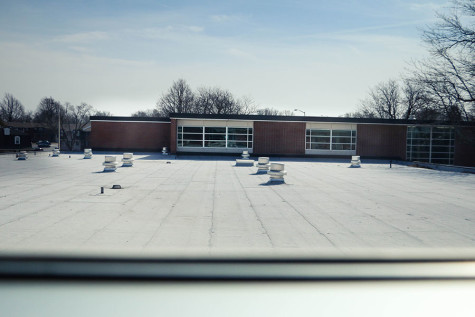 5. The Cages
Also known as the "bowels of the school," the cages are storage units for sports, theater, clubs, etc. This is also where most utility units are located in the school, so there are pipes and machines every way you turn. To anyone else hearing this term, one would think of actual cages in a prison or animal shelter – but only Vikings know that the gray doors are more indicative of a prison than the cages will ever be. Though they're creepy and seemingly endless, Vikings know that the Cages are a vital part in keeping our school going.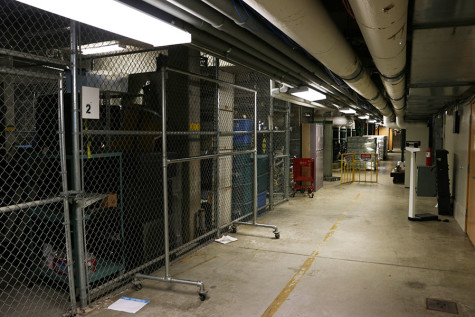 6. We bring up severely talented actors.
Have you ever been to a Shawnee Mission West production? If you have, you know how incredibly talented the thespians of our school are. Both Paul Rudd (Clueless, Anchorman: the Legend of Ron Burgundy, The 40-Year-Old Virgin) and Jason Sudeikis (Saturday Night Live, Horrible Bosses) attended Shawnee Mission West, and, well,  look at where they are today! Be sure to attend West's next production, Get Smart!, this spring. You never know who will be famous one day!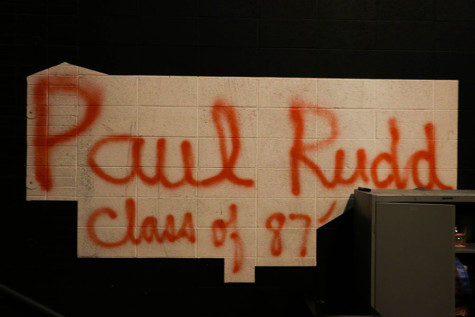 7. The Tunnels.
West is a much older building than most high schools in Johnson County. Built in the early 60's, a bomb shelter, referred to by many as "the tunnels," was built underneath the school, extending underground as far as the end of the football field. Whether you've been in the tunnels during your freshman orientation, or during a tornado drill, all Vikings know that the Tunnels contribute to making West unique.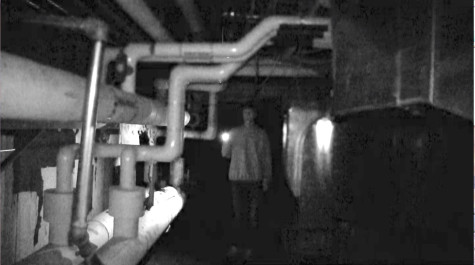 8. Mr. Loe.
Mr. Loe, West's new principal this year, is the leader of our Viking community. His goofy attitude, kindness, and leadership have helped to make West truly the best. Only Vikings know the incredible students, teachers, and other staff that are at West daily.
Below: Mr. Loe performs his routine with Video Production teacher Kelly Gill at the Teacher Pep Assembly.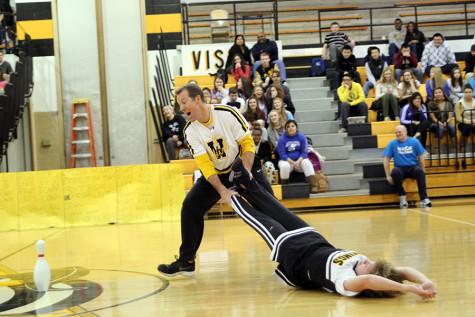 Truly, only Vikings understand these things – that make West the best.