Katie takes Indianapolis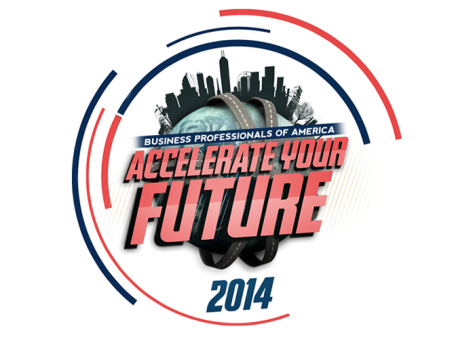 I was able to travel to Indianapolis for the Business Professionals of America (BPA) national leadership conference. Led by Mrs. Krewson, our group included Alana Gray, senior, Reagan Clark, junior, and Hannah Miller, sophomore.
Day 1: Wednesday.
For Alana, the plane ride to Indianapolis was her first. I sat in between her and another girl who has also never been on a plane before. That was fun. They were both pretty nervous and I had to answer a lot of questions like "What's that sound?" and "Is this as fast as it's going to go?"
We basically just explored and ate at the hotel when we got there before it was time for the opening ceremonies. This took place in a huge room in the Indianapolis Convention Center. I have never been to such a massive event. There were about 5,600 people there, and there was so much excitement in the room. The keynote speaker of the night was Jason Hewlett, and he was hilarious and able to make everyone in the room come out of their shells.
Day 2: Thursday.
Unfortunately, I woke up feeling like I had the flu. My group had planned to go to the zoo that morning, and I decided to stay in the room to rest. I had my event later that day, Digital Publishing with InDesign. In the evening, BPA rented out the Indianapolis State Museum for everyone to go. There was a DJ and and IMAX movie to watch.
Day 3: Friday.
The rest of my group had their events, Alana – Integrated Office Applications, and Reagan and Hannah – Fundamental Desktop Publishing. After their competitions, they all went and shopped around the mall that was walking distance from our hotel. I stayed in the room to rest since I was still a little sick.
Day 4: Saturday.
We woke up early in the morning to take a charter bus two hours to Ohio to visit Kings Island Amusement Park. We didn't have a ton of time to ride rides. 4 hours of driving for 3 hours at the park was a little crazy, but it was something to do.
After the park, I was talking to one of the guys from SM North. He told me that the entire trip, him and the rest of his group had been pretending that they were foreign exchange students from England. They all had very believable accents. Some kids even hung out with them in their room one night just to listen to them talk to each other. People are very gullible.
The awards ceremony was that night, and unfortunately, none of us made the top 10.
There may not have been a ton of things to do in Indianapolis, but the trip was a rewarding experience. I got to meet so many people from all over the country. Everyone there was so eager to mingle and get to know their peers. Since BPA members were everywhere in the hotel I was in, it was easy to find someone to talk to and make friends with.
Leave a Comment