One Last Staircase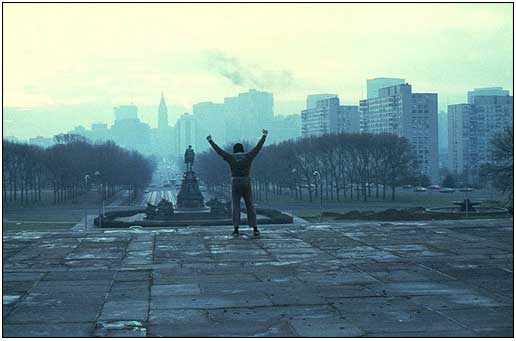 This is it, Seniors. The final normal week of school. The only thing standing in the way of our freedom is one final set of finals. At this point, at the peak of senioritis, it's easy to not take these tests seriously, but it is incredibly important that you do.
Many of you may be seeing this final month of school as a long downward sloping hill, and at the bottom of this hill is Summer. You should amend this thought process. Instead, you should see this final month of school as a long side walk with a steep staircase at the very end (finals). The only thing left to do is ascend this staircase Rocky-style and heroically raise your fists in victory when you reach the top.
Whether you're a Senior or not, you need to take your finals seriously. I understand that Summer is almost within our grasp, and the thought of it eclipses all other motivations, but you must dig deep. Take any remaining scholastic energy and put it into finals. You can do it. And remember: if you can climb this last metaphorical staircase with success, you will become as cool as Rocky Balboa.
Leave a Comment