Upcoming Concerts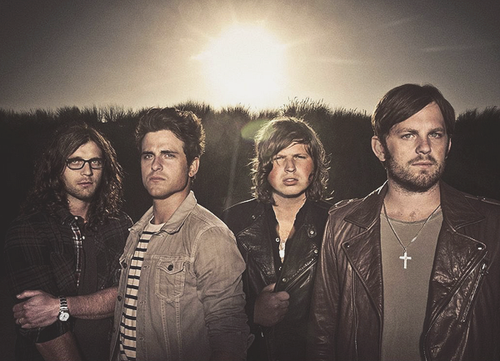 Saturday January 18th– George Strait with Eric Church, Sprint Center
George Strait is an American country music singer  and music producer known as the "King of Country".
Sunday January 19th– Panic at the Disco!, Uptown Theater
Panic! at the Disco is an American rock band from Las Vegas, Nevada.
Friday January 31st– Winter Jam 2014, Sprint Center
Winter Jam is an annual American music tour featuring Christian music. The line up this year features Plumb, Newsboys, Lecrae, Tenth Avenue North, Thousand Foot Krutch, NewSong, Colton Dixon, Love & the Outcome, Everfound, Derek Minor, and Nick Hall.
Thursday February 6th-The Band Perry, Independence Event Center
The Band Perry is an American country music group.
Friday February 14th– Kitten, New Politics and Man Man, The Midland
96.5 The Buzz Afentra's VD Party. (18 and older).
Saturday February 15th– Lady Antebellum with Kip Moore and Kasey Musgroves, Sprint Center
Lady Antebellum is an American country pop music group.
Thursday February 27th- 2 Chainz with Pusha T, The Midland
2 Chainz is an American hip hop recording artist from College Park, Georgia. 
Friday February 28th– Jason Aldean  with Florida Georgia Line and Tyler Farr, Sprint Center
Jason Aldean is an American country music singer.
Wednesday March 4th- Kings of Leon, Sprint Center
Kings of Leon is an American rock band that formed in Nashville, Tennessee, in 1999.
Saturday March 8th– Emblem 3, Uptown Theater
Emblem3 is an American pop rock, finishing fourth on the second season of The X Factor USA.
Monday March 17th- Childish Gambino, The Midland
Childish Gambino is an American  hip hop recording artist from Stone Mountain, Georgia. 
Wednesday March 19th– Young the Giant, The Midland
Young the Giant is an American indie rock band that formed in Irvine, California, in 2004. 
Friday March 21st– Lorde, The Midland
Lorde, is a New Zealand singer-songwriter known for her song "Royals".
Tuesday April 15th- Miley Cyrus with Icona Pop and Sky Ferreira, Sprint Center
No description necessary.
Leave a Comment