Freshman breaks 18:00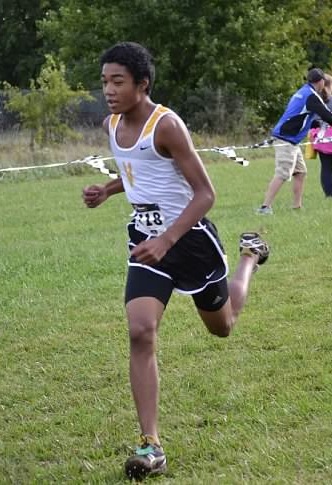 Freshman cross country runner Bill Patterson ran a 17:59 5k at the Baldwin Invitational on Saturday, September 21st. Head coach Jeff Onnen has coached for 13 years and says he has never seen someone so young achieve such a feat.
"He's got a ton of potential and I don't think even he realizes what he's capable of doing yet," Onnen said,"He came into it [cross country] thinking he's more a sprinter…but his endurance is continuing to catch up with him and it's putting out huge results."
Senior Jacob Thomas is a leader on the varsity squad and has been running since freshman year. To him Patterson's impressive ability is positive for both the individual and the team itself.
"I think individually it's incredible to be at that [level] as a freshman," Thomas said,"It shows he has a lot of room for improvement if he can just do that right off the bat. As a team I think that that shows how bright of a future we have."
As the season progresses, teammates and fans alike are anxious to see what Patterson will achieve in the coming weeks. With such a strong start as a freshman, Patterson is likely to be a very successful asset to the cross country team for the next 4 years.
Leave a Comment