Parading with The Office Cast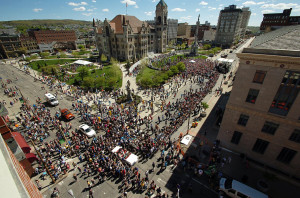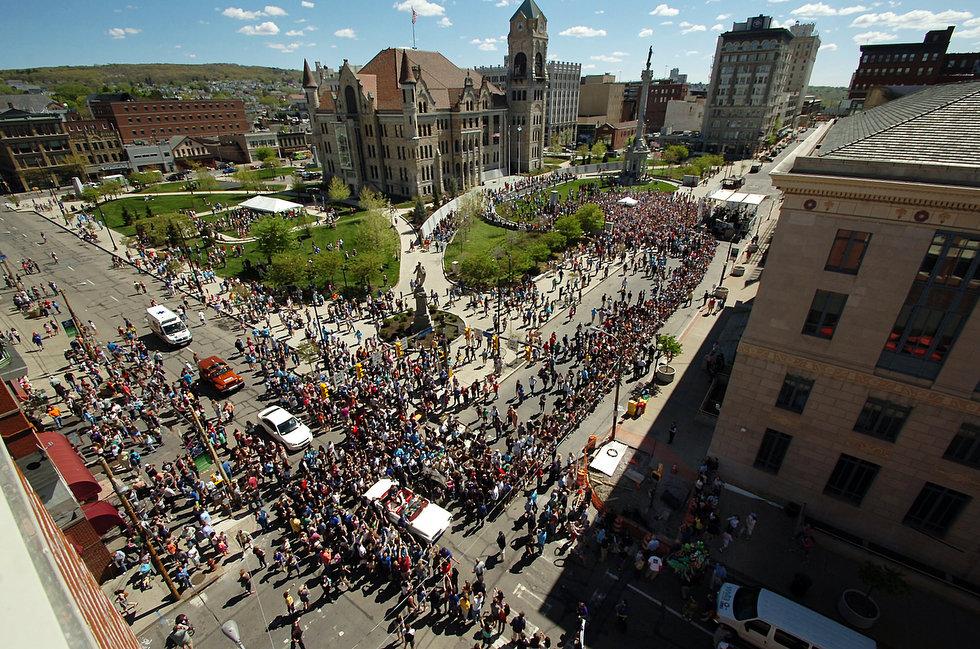 Last Saturday, an eventful parade took place in Scranton, Penn. It carried the cast members of the hit NBC show, The Office. Thousands flocked to see their favorite characters in the flesh. Although the show is only set in this city, not filmed there, it is frequently a major part of the plot. It was a bittersweet day, as many Scranton residents reflected on the nine years in which The Office has been a part of their lives. This long-running and highly successful show will be coming to an end with a two hour series finale on May 16.
As a dedicated Office fan myself, I am saddened by the notion of its conclusion. This being said, I completely understand why. Many, including myself, believe that the show has simply not been the same without Steve Carell, who left the show in season seven. To my surprise, he has turned down an offer to even make an appearance in the last episode. He was, however, present at the parade.
Even though my dedication to the show has waned in the last few years, I am still very excited for what the final episode may hold. If you have never seen The Office, I highly recommend that you watch it, specifically the earlier seasons. It is, in my opinion, the greatest show ever to enter American television.