Iron Man 3 Tops Charts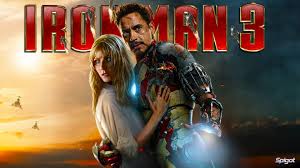 Starting the summer movie extravaganza, Iron Man 3 made the record books. Opening to $175.3 million in North America, it became the No. 2 debut of all time behind fellow Marvel pic "The Avengers" ($207.4 million), also starring Downey Jr. as Iron Man.
The movie received a glowing A CinemaScore. Overseas, the Disney and Marvel threequel grossed $175.9 million in its second weekend, putting the 3D movie's worldwide total at $680.1. Internationally, the film became the first title in the franchise to be released in 3D — matching "The Avengers overseas, where 3D remains a big draw.
Iron Man 3 has a strong shot of joining an elite club of films ultimately grossing $1 billion or more — is a sizeable victory for Marvel and parent company Disney, giving them the top two slots on the list of all-time North American openings as Iron Man 3 beat out the final Harry Potter pic ($169.2 million). Box office observers say that threequel is playing more like a sequel to Avengers than to Iron Man 2, which debuted to $128.1 million on the same weekend in 2010.
While I have not personally seen the movie I look forward to seeing it fairly soon, as it is a must see!