Sailboats, Sandals, and Smoothies
A trendy twist on the classic smoothie.
Waking up to the sound of the ocean waves and spending the day at the beach is a dream of most people. However, that dream is difficult to reach living in Kansas.
Tropical Smoothie Cafe, which opened recently on 12850 W 87th Street, might be the closest thing to the tropics that Kansas has.
When you walk into the cafe, you instantly feel like you are in a tropical paradise. The atmosphere is very relaxing and pictures of the beach, surf boards, and waves line the walls. Everything from the countertops to the seating resemble a tropical and beachy feel.
The Cafe offers many smoothie flavors like mango, kiwi, strawberry and more. They also offer superfood and super charged smoothies in which greens and protein are added.
Aside from the smoothies, Tropical Smoothie Cafe has wraps and sandwiches, tacos, and salads.
They also cater to vegetarians with a substitute for meat called Beyond Meat that is derived from plants to resemble meat.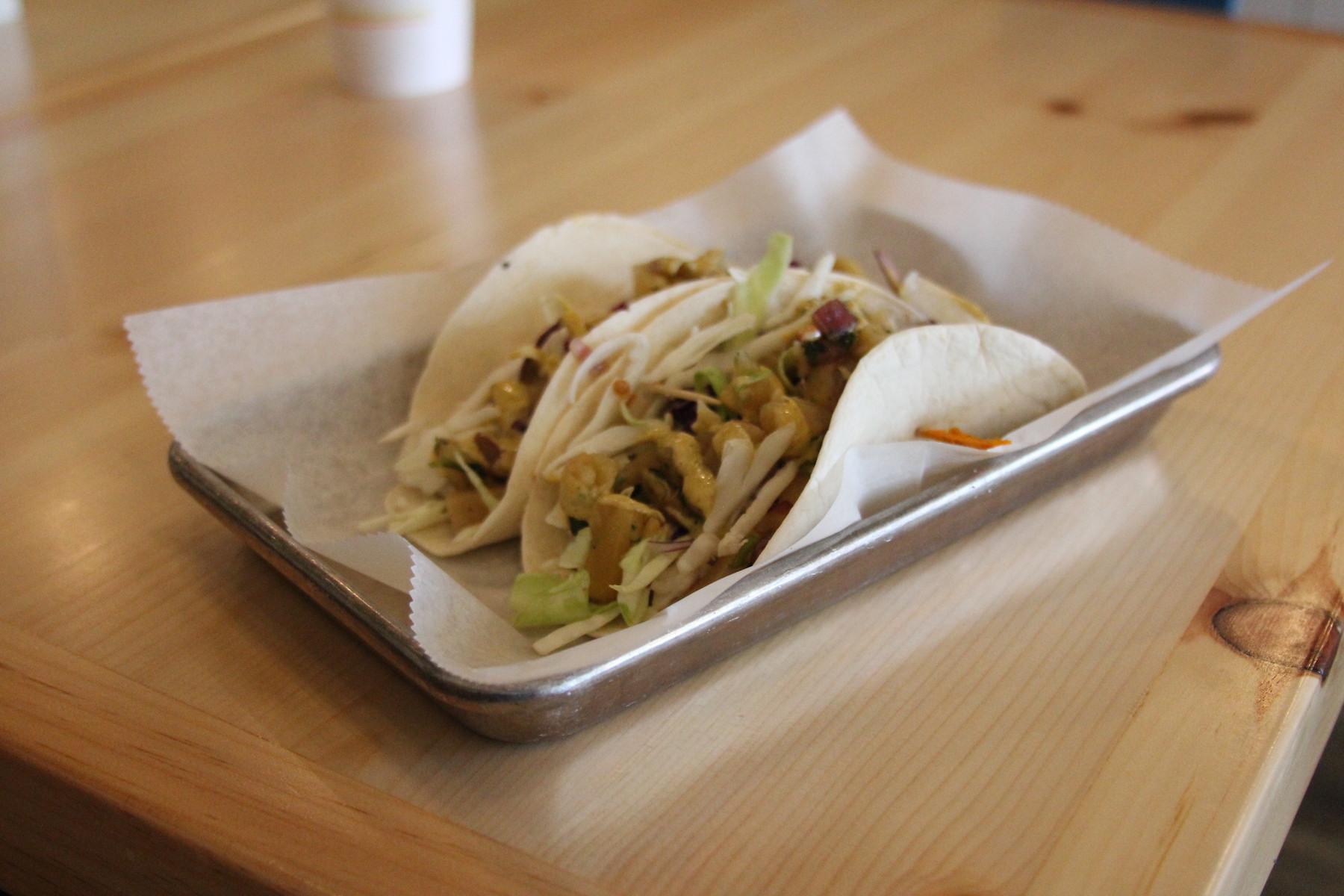 The cafe is committed to healthy, natural, and quality ingredients.
I stopped by the cafe after swim practice with a very big appetite and ordered the Island Green with spinach, kale, mango, pineapple and banana. It was a bit pricy but came in a pretty big cup.
All of the smoothies come in 24 oz and cost $5.00.
Overall I really enjoyed the food and atmosphere. The service was friendly and fast as well. The smoothie was filling but I do wish I could have gotten a smaller size at a lower price.