Album Review: Who's Next- The Who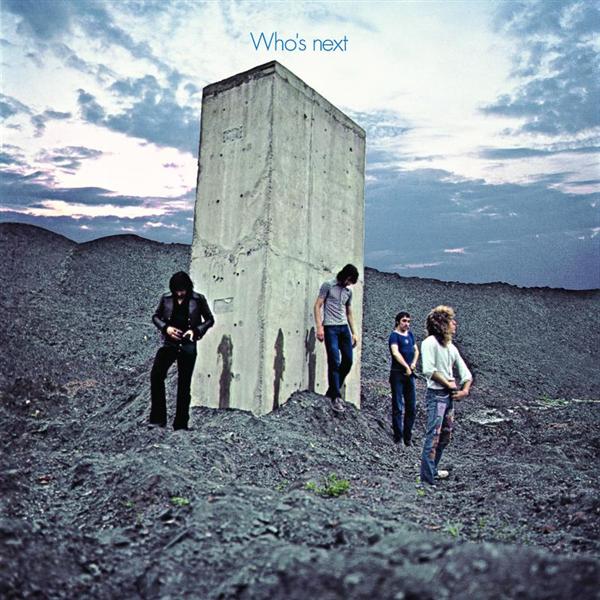 45 years ago, a defining album for rock and music in general was released.
Who's Next, by the English rock group the Who, rose from the ashes from guitarist and main songwriter Pete Townshend's abandoned Lifehouse project. The album contained such hits as Baba O'Riley, Behind Blue Eyes and Won't Get Fooled Again.
Bargain has a lot of high points, my favorite being the intro. Love Ain't For Keeping is short compared to the other songs in the album, but is still as good as the others. My Wife is the most lighthearted song and adds a lot of comic relief, even with the story of the song. To end out the A side of the record, This Song is Over carries a lot of heavy lyrics, going between soft and loud.
Starting off the B side, Getting in Tune is another song that has many dynamic and tempo changes, and they really add to the song and the album as a whole.  a whole. Going mobile is very upbeat and changes the tone of the album. Won't Get Fooled Again closes out the album with an eight minute rock anthem, and it is another staple of rock music.
Baba O'Riley, the album's opening song, starts out with a fast organ part that almost everyone has once heard, even if they don't know it. Next, Keith Moon's drumming sets in, and the main part of the songs has started. The volume comes back in for the bridge, and then explodes back out near after that. The song ends with a fast violin solo which adds a new tone.
Behind Blue Eyes starts out with an acoustic guitar intro, and then gets straight into the slow but heavy lyrics. There are certain points with different outbursts within the slower part, but after a while, it speeds up and gets louder. Not long after that, it becomes quiet and slow to close out the song.
My favorite songs in this album would be Baba O'Riley and Behind Blue Eyes. They can really fit any mood or time, so it can be listened to any time. Any song can be listened to in order, or on its own. I recommend this album to any person, even if they haven't listened to rock or mod music.
Album grade: A+