"The Life of Pablo" by Kanye West ALBUM REVIEW
The buildup to the release of Kanye's latest album has taken fans on a wild ride, but does it live up to the hype?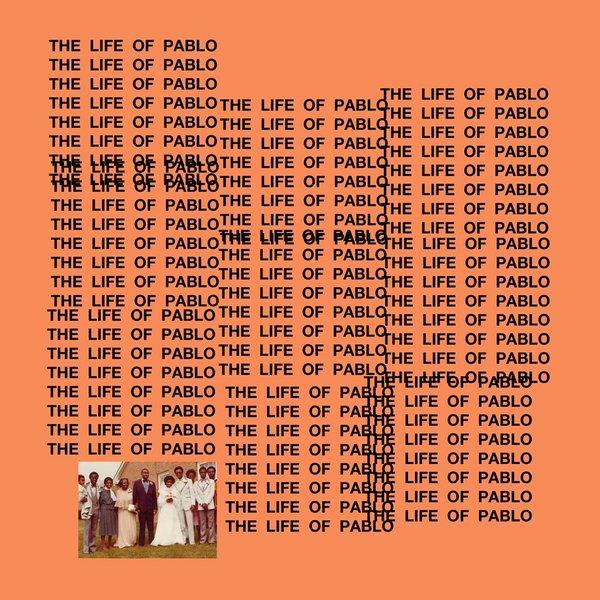 Kanye West's highly anticipated new album, "The Life of Pablo," has recently been released… kind of.  On February 11, Kanye live streamed a listening party on Tidal's website from Madison Square Garden. Tickets for screenings of the event were sold in over 20 different countries. Fans around the world were eager for the album to drop. The following day, Kanye tweeted that the album would be available exclusively on Tidal. If you're unfamiliar with Tidal (which most of us are), it's another music app that promises "high fidelity sound quality and high definition music videos," costing $12.99 a month.
As expected, fans were not too pleased with Kanye's decision. The album was illegally downloaded over 500,000 times within the first week. As a die hard fan who refuses to pay for my music, I was part of that 500,000.
After numerous title changes, revised track lists, and broken promises to premiere it here or there, we finally have a seventh Kanye album. The album features quite the list of guest artists: Chance the Rapper is featured on the album's opener, "Ultralight Beam," and uses his verse to quote both "Otis" and the bonus track on "Late Registration." It is clear that he has waited his entire adult life to be featured on a Kanye album. Rihanna, Frank Ocean, Chris Brown, The Weeknd, Post Malone, and several others are featured on the 18-song long track list.
"The Life of Pablo" takes on a much different sound and message than Kanye's previous album, "Yeezus", which had a darker vibe to it and announced to the world that Kanye West himself is a god. I believe you gain much more insight into Kanye's life once you listen to "The Life of Pablo." You see a softer side. That's not to say that the album doesn't have its fair share of offensive verses—it does. It's a Kanye album, what were you expecting?
Personally, I love the album. Each track is a completely different sound from the last, with sounds like nothing you've heard before, which is why I'm a Kanye fan. No matter what he comes out with, it's unique and sounds fresh. Think about it: what artist has a similar sound to Kanye? Some may try to copy his style, which Kanye addresses wryly on "I Love Kanye" when he raps, "See, I invented Kanye, it wasn't any Kanyes, and now I look and look around and there's so many Kanyes."
I've heard complaints that the album seems rushed and thrown together, and I could understand why they'd think that. The songs don't seem to have a smooth transition. Days before the album was released, Kanye was frantically tweeting out revised track lists, and even changed the name of the album itself just a few days before it dropped. Even after the album was "released," Kanye was promising to "fix" certain songs, so technically, "The Life of Pablo" is still a work in progress.
I will admit I am a part of the group of Kanye fans that truly believes he can do no wrong. I've loved every single album he's come out with, and "The Life of Pablo" is no exception. No matter if you love or hate him, there's no denying that Kanye West is extremely talented.