Best Ten Films of 2015
A compilation of the best films of 2015.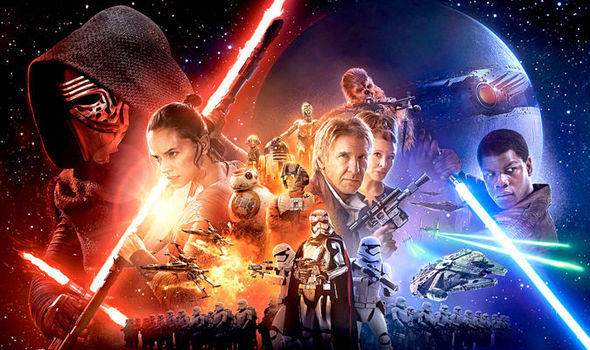 2015 was a year of timely subject matter, gripping biopics, and above all else: a refined feminist movement that just might change the landscape of women in film. Anyway, it was one of the best years for film in a long time, so here's my crack at a 'Top Ten.'
10) Mississippi Grind: A great road-trip film filled with both Southern charm and a gripping story about addiction. A wonderful Ben Mendelsohn plays a down-on-his-luck gambler who teams up with a charming drifter, a never better Ryan Reynolds, to travel through the South to win back what they've lost. Most people missed out on this film due to its limited release, but it is a must see film.
9) Love & Mercy: Let's be clear on this–I love The Beach Boys, so this may be a tad biased. But this biopic centered on the troubled life of the band's leader, Brian Wilson, is a true testament to his talent–not to mention it's a great film. Paul Dano plays young Wilson as he's constructing "Pet Sounds," considered to be one of the greatest albums of all time. John Cusack plays older Wilson as he's struggling with his mental health and finding love. Both performances are incredible, and "Love & Mercy" is one of the most innovative takes on a biopic I've ever watched.
8) Mad Max: Fury Road: This is an action film on cocaine; a non-stop romp ramped up to 11. The fourth film in the "Mad Max" anthology centers around a woman (Charlize Theron) who rebels against her tyrannical leader, in order to transport his female slaves to safety. On their way, they cross paths with a drifter named Max, and this sets off a chain reaction of mayhem that never slows down. Strange but brilliant, this is a must see for any action film fan.
7) Star Wars: The Force Awakens: This is the sequel you've been looking for. Any fans who have been longing for a "Star Wars" film that could breathe life back into the long dormant franchise: this is THE one. The film is shot brilliantly and the aesthetic is breathtaking, filled with lifelike sets and character designs. The most important aspect of the film, of course, is the performance of Daisy Ridley, who plays the protagonist, Rey. She is charismatic, funny, and proves she can lead a film franchise as huge as this one (already the highest grossing film in US history).
6) Brooklyn: This film tells the poignant story of a young Irish woman who immigrates to America, where she falls in love with a young Italian boy; shortly thereafter, her home country calls to her, forcing her to choose between them. This gripping love story evokes the power and romanticism of 1950s cinema, topped off with amazing performances from Saoirse Ronan and Emory Cohen. "Brooklyn" is both funny and heartbreaking, thanks to a wonderful script from Nick Hornby.
5) 45 Years: This film really had a hold on me emotionally, and had me thinking about love, the future, the past, and my own mortality. It's about an older couple in England whose marriage begins to crumble on the cusp of their 45th wedding anniversary. Charlotte Rampling gives one of the most powerful and understated performances of the year as a devoted wife, who may or may not question the love her husband has for her. "45 Years" is a chilling and thought provoking film on companionship and what it means to truly love another person.
4) Spotlight: An ode to classic investigative journalism, "Spotlight" tells the true story of a team of reporters for The Boston Globe uncovering the horrifying truths of Boston's Catholic priests guilty of molesting children. This is a true ensemble piece with great performances across the board, but the real draw of the film is the intricacy of the direction by Tom McCarthy. It's intense, well paced, and very unsettling; it's hard to believe some of these atrocities happened, and in many cases, still happen today.
3) Sicario: This intricately made thriller transports us into the brutal war between the American armed forces and Mexican drug cartels. In particular, the film is about a female FBI agent torn between what's right and what is necessary. This is an incredibly timely film that asks important questions of the audience, and tests the moral compass of its characters. "Sicario" is so accurate, it can be terrifying at times. Thanks to brilliant performances from Emily Blunt and Benicio Del Toro, this film is one that will last a lifetime, and eventually be considered a classic.
2) Steve Jobs: This is a biopic for the ages. Michael Fassbender plays the titular character with such emotion and uncanny resemblance (not by looks, but everything else). He gives the undisputed best performance by any actor this year, as he portrays the flawed figure during three different product launches. By his side is his assistant and friend, Joanna Hoffman, played by a focused Kate Winslet. A wholly original biopic from the incredible mind of Aaron Sorkin.
1) Room: This is one of the best films I've seen in the last five years. A young woman is captured as a teenager and locked in her captor's shed for seven years, where she eventually has a child. The relationship between mother and son is beautiful and genuine, thanks to incredible performances from Brie Larson and Jacob Tremblay, who gives the best performance by a child actor I've ever seen. The film is a perfect metamorphosis, beginning with an unsettling story of isolation, and eventually blossoming into a heartwarming film that is endearing to the human spirit. "Room" is an emotionally crippling film that hurts, but also has a sense of hope.
Honorable Mentions – 99 Homes, Amy, Bridge of Spies, Cinderella, Creed, The End of the Tour, Ex Machina, Goodnight Mommy, The Hateful Eight, Inside Out, The Martian, The Revenant, Tangerine