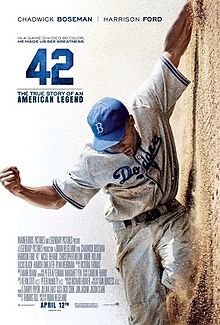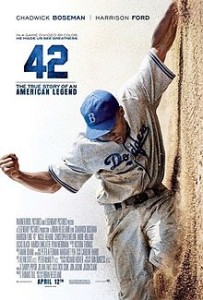 2013 has been a great year for movies so far. One of the most inspiring is 42 The Movie because it is about the amazing journey of Jackie Robinson becoming the first black man to play major league baseball. I saw the movie the day it came out in theaters, April 12, 2013. The plot was very well thought out and perfectly put onto the screen.
Jackie Robinson, played by Chadwick Boseman, is a young black man who is really good at baseball. One day when he goes to a gas station that wouldn't let him go use the bathroom, a scout for the Brooklyn Dodgers offered him a position. They offered him a $600 a month contract, Robinson accepted. That's where it all starts.
42 was truly an inspiration story that went into detail about the civil rights movement even after it was over. It taught me how hard life was for black people during the movement and all the difficulties they have faced.
Story continues below advertisement