Pulseras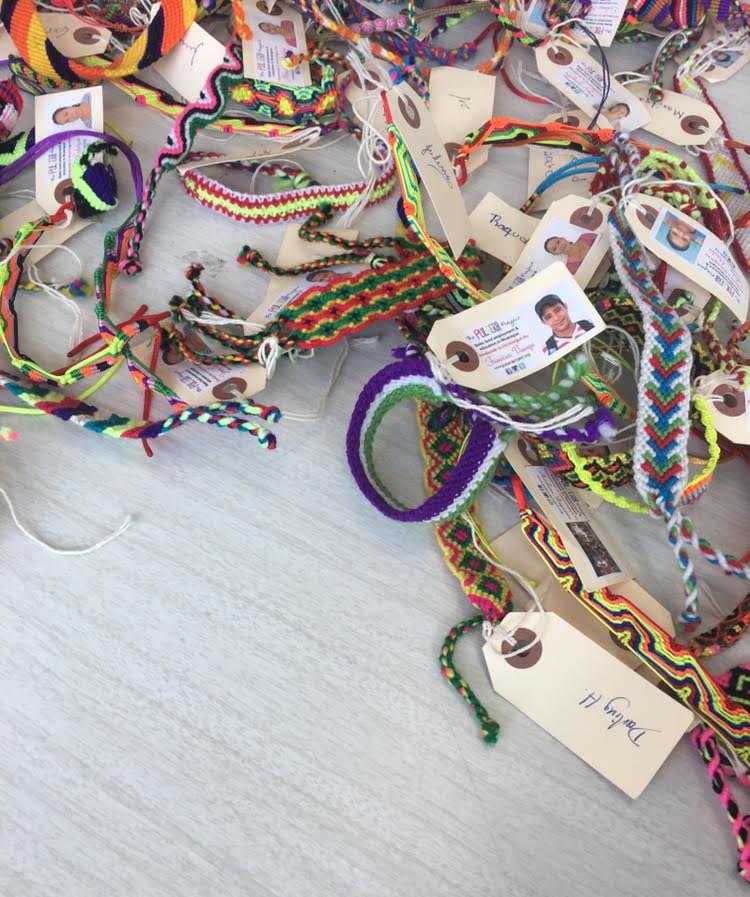 140
Through selling bracelets to the study body each year, Spanish National Honor Society [SNHS] supports artists and communities in Nicaragua and Guatemala.
West has been running the fundraiser for about six years.
"It's a really cool organization," SNHS sponsor Sara Hundermark said. "What we're doing is not a fundraiser for us— it's totally a community service project, and all the money goes back to The Pulsera Project."
The Pulsera Project website describes themselves as, "a nonprofit organization that educates, empowers, and connects Central American artists with students in more than 2,100 U.S. schools through the sale of colorful hand-woven bracelets, or 'pulseras' in Spanish."
"The process is very simple: sell a bracelet, collect the money,and everyone walks away happy," junior Amy Qiang said. "The reactions to the bracelets tend to be pretty positive! The colors are bright and cheerful and some of the patterns are super complex and cool-looking. Usually when people see the bracelets they're like 'Oh, that's cool,' and then when we explain the purpose of the project they become sympathetic to the cause and more willing to make a purchase."
The Pulsera Project allows students to buy a more personal product than a mass produced bracelet from a chain store, while all the while helping the artisan.
"The cool thing about the bracelets is that each one comes with a tag, and on the tag is a picture and the signature of the person who made it, so you know where your product is coming from and it adds a personal touch to an otherwise impersonal item," Qiang said.
The bracelets were sold throughout January and February. This year, a total of $1795 was made, from the combination of 597 $5 pulseras and 15 $10 bolsitas, or sachets.