The Injury of the Year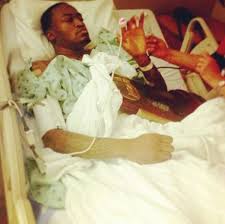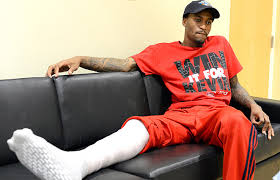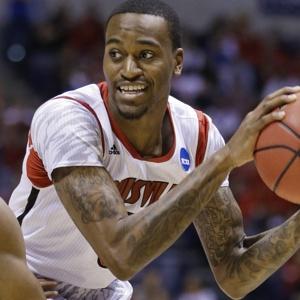 Kevin Ware, a sophomore at the University of Louisville, recently suffered a traumatic injury in a basketball game against Duke on Sunday, March 31. After going up for a block he fell on his leg so hard that his right shin snapped and went through the skin. His teammates were so terrified to see this injury first hand, many of them cried right on the court after they saw it. Kevin might be out for the next season of Louisville basketball for his careful recovery.
Ware has been astonished at all the support he has gotten from throughout the nation, especially from his teammates. Luke Hancock in particular was by Ware's side the whole time he was lying on the ground with a shattered leg. Hancock knew how it felt to be injured as well as helped out. He knew that it would mean a lot to Ware if he was right by his side.
As the team won against Duke in the Regional Championship and on their way to the Final Four they held up Ware's jersey right along side the trophy. Many teammates wore his jersey right after the game. They prayed after the game to hope that he will have a safe and healthy recovery.
His injury seems impossible to happen, just having your shin split right in half. Dr. Robert Glatter said they usually see these injuries in car accidents, but most of these injuries that have to do with sports are due to infections over time.