Taking the ACT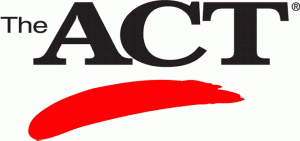 This weekend, I, along with many other West students, took the ACT test. If you haven't taken it yet, or simply haven't taken it in a long time, your memory may need to be refreshed about some of the basics of this infamous test. I will go over some of these basics, along with a few tips and tricks that may bump up your score a few points.

I'll start with the basics. The ACT consists of four sections: English, math, reading, and science. Don't be deceived by how simple these seem. The one's I struggled with the most were math and science. If, like me, you are not confident in these subjects, you may want to do some practice problems on actstudent.org. I neglected this resource, and ended up regretting it on the day of the test. You also need to make sure you bring the right materials. After searching on the internet for a few minutes I discovered that graphing calculators are allowed, but was surprised to find that mechanical pencils aren't allowed. After you get your calculator of choice and your non-mechanical #2 pencil, the only thing remaining is your ticket and a photo ID. If you don't have either of these last two things, you will not be permitted to take the test.
Despite what I expected, it wasn't the content of the sections that was my potential undoing, but the time limit. Don't pace yourself at first with what you believe to be a cushion of time. In all four sections, I found myself having to double my pace near the end of the sections, which most likely cost me several mistakes. To avoid this problem, start off at a fairly fast speed and keep your tempo constant throughout the section. Another unexpected problem that I faced was the inability of my erasers to function properly. I had unknowingly grabbed two pencils that not only didn't erase well, but smeared my answer sheet to the point of causing overwhelming frustration, which caused even more stress. It's these small problems that you would never see coming that may lead to your downfall. Thus, think hard about any potential problems. Does your calculator have full batteries? Does your car have enough gas to get you to the test? If you think like this, you may save yourself a few points.

After you've physically prepared yourself, you must mentally prepare yourself. You have to get in the mindset to take this test starting a few days before. Don't be the kid who gets woken up by his mom at 7:30 AM and told that he has to take a four hour test in 30 minutes. You have to be in the mood, especially the night before. You shouldn't stay up late or doing anything out of the ordinary. The morning of the test, you have to wake yourself up completely. I do not recommend any stimulants like coffee or energy drinks, as you may crash before the end of the test. I do, however recommend some upbeat music that will get you thoroughly pumped up. That can also be useful on the car ride to the test location. An important thing to have in mind to reduce your stress is to realize that regardless of what your parents may be hinting at, this test isn't that big of a deal. Don't get me wrong, the ACT is looked at by every college and plays a huge role in deciding your future, but one important aspect of it is that it can be taken as many times as you want to take it. Just remember if you mess up and end up getting a six, you can take it again, get a higher score, and that's all that most colleges will care about.

Try not to make any of the mistakes I made, or any others that I was lucky enough not to encounter. I hope that by reading this you have received enough information to do just a little bit better on the ACT. Good luck!