Who To Watch For: Football Players Rising Up
As the first game of the season has passed for SMW Varsity football, it's time for a run down on some of the top players and who made an impact on the game.
The season started off right with a well deserved win for the Vikings. In the heavy rain there were an abundance of mishaps and errors on both sides of the field, West still preserved to beat Lawrence Highschool 20-14. In a ironclad game, here are some stand out players and Who To Watch For:
Robert Rice(Senior):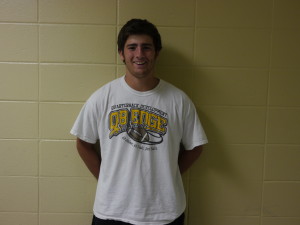 All game Rice was pretty much the "QB of the defense" as Coach Stonner said. Words couldn't describe how right he was. Rice had an impressive first game with 5 solo and assist tackles totaling an overall 10. Rice also managed to tip two passes away from receivers. Playing an outstanding defensive game and racking up some nice stats, if Rice plays this way every game defense should be able to dominate the future games. Now were just waiting for Rice to show his stuff as QB.
Brett Sterbach (Senior):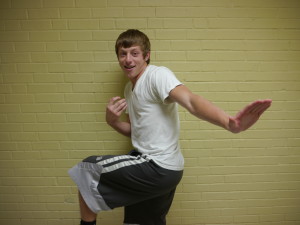 On the offensive side of things Sterbach is running in some impressive numbers. 29 carries for a total of 128 yards and 3 touchdowns is nothing to overlook. Sterbach seemed to ease his way through the defense. He crumbled their walls with eloquent spins and ankle breaking jukes. A true way to run the ball with finesse. I'm sure we all hope to see Brett continue to strike fear in his opponents eyes as he runs in more touchdowns in the future.
Andre Maloney(Junior):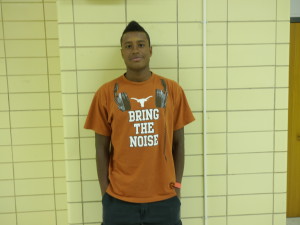 Not to be overlooked Maloney was another force to be reckoned with on the defense. 5 solo tackles and 1 assisted totaling 6 overall, Maloney is rising up in the ranks to prove he should be feared as much as the seniors. Maloney managed to get 1 interception and run it back 14 yards before being stopped. Being a junior we can't wait for the rest of his season as well as next!
With high expectations and and a strong team Let's Go Vikings, Let's Win State!