Awakening Their Generation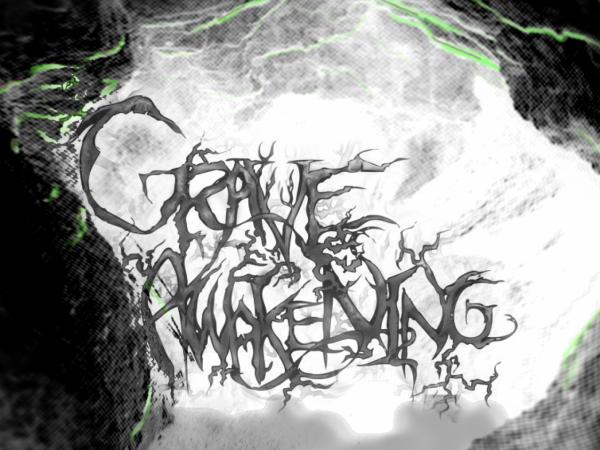 You may have never heard them, or maybe even have heard of them. Grave Awakening is a metal band, consisting of four members, three of which are currently at West. They like to consider their sound to be comparable to metalcore, screamo, or heavy metal, which they also consider a very intense and emotional genre of music.
Juniors Brandon Upson and Michael Tahmasian are the two founders of the band, which according to Upson, began in the summer of their freshman year. Upson is a guitarist and lead vocalist for the band, while Tahmasian is the drummer.
"Grave Awakening officially started in February of 2009," Tahmasian said.
After switching through different groups of friends, Tahmasian and Upson chose bassist Oliver Tahmasiyan, who is a freshman at Olathe Northwest, and is also Michael's cousin, to become the third member. Guitarist Trey Henry, sophomore, was the final member of the band.
The band practices whenever they get the chance to, usually finding time during the week after school for practice sessions.
"We do a lot of things at practice," Upson said, "We run through our set list, jam, input ideas and write lyrics, but there is also a lot of downtime."
Most of the time Grave Awakening practices in Tahmasian's basement.
"Sometimes we cut practice off early if we're not being productive or if we feel we're not hitting our potential," Upson said.
The members of Grave Awakening are also good friends outside of being in the band. Often times they hang out at Aldi, play Lava Monster, watch videos on YouTube, and listen to music.
According to Upson, all the members of Grave Awakening are influenced by a similar group of heavy metal bands.
"We try to draw influences by anything and everything that we think is original in some way, in and out of the metal genre," Upson said.
Many of the bands they draw influences from include Alice In Chains, Deftones, As I Lay Dying, Nile, Behemoth, Whitechapel, and Underoath.
"I think Underoath was my gateway into metal," Upson said, "Before I listened to them, I just secluded myself to mainly Christian alternative rock."
Upson has played guitar since he was nine, and wanted the feeling and passion of playing music rather than just listening to it.
"I wanted to do this for myself, so I wouldn't just be listening to what others had to say; I could write and play my own songs," Upson said.
The lyrics of Grave Awakening are considered to be positive and even religious. They write a lot about the evolution of the world, where they're going in life, morals, virtues, and vices, Christianity and the Bible, psychology, and a book called Quadrivium, which Tahmasian is currently writing a lot about.
"Quadrivium (and the Bible) contains all of the information I need to know about life," Tahmasian said.
Religion has affected Upson since he was young. He attended a Christian school until he was 12 years old.
"Most of us (in the band) are Christian, so obviously it affects our lyrics." Upson said, "We're also inspired by many non-Christian bands, but for religion, that's something that us four have in common."
"We released a demo last summer, which includes four songs," Upson said, "We also are spreading the word through both a Facebook and MySpace page."
After writing a large amount of lyrics, Grave Awakening is hoping to enter the recording studio again this summer, with an EP being their focus.
Grave Awakening has played at venues such as the Refuge and Aftershock, and they've played with other local bands such as Within Their Darkest Desires, Existem, and Ana Suite; all of which they feel have become a huge influence in their music. Recently Grave Awakening played a gig at the Refuge with each of the three bands. They feel it was their most successful concert to date.
"We're hoping to play again some time early this year," Tahmasian said, "Possibly around February or March."
Upson is hoping for progress not only as a whole, but by the four band members as people as well.
"Our goal for 2011 is to expand our horizons as individuals and also as a band. If we can all bring something different to the band, we can tend to progress as a unit, and that is what we're all aiming for," Upson said.
Go to www.facebook.com/graveawakening or www.myspace.com/graveawakeningmetal for more information.