But He's Hot: The Romanticism of Serial Killers.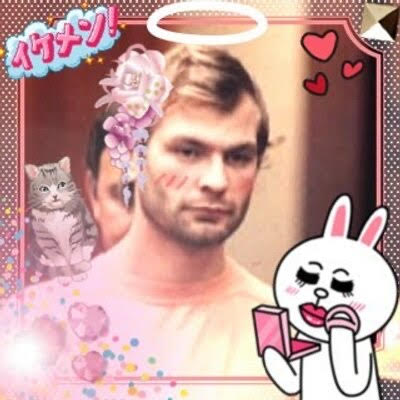 Do you like bad boys? What about Really bad boys, even… criminals, maybe? With the release of the Netflix series "Dahmer," an internet trend has been revived; being in love with and idolizing serial killers. 
In the early 2010s, there was a community on platforms like Tumblr or Reddit called the True Crime Community or the TCC. Don't be fooled by the name, though. These people aren't just interested in true crime cases, some of them describe themselves as being in love with serial killers.
The serial killers these people are fascinated with range from Ted Bundy to Jeffrey Dahmer to even Eric Harris and Dylan Klebold. They used to gush about these people, praise them, call them hot, and even make fan edits of them. More recently, people have been cosplaying as these real-life serial killers; for example, that one Halloween costume of Jeffrey Dahmer on social media recently. People around the country have been disgusted by these things, and rightfully so.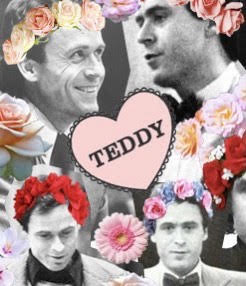 The people behind series like "Dahmer" or the movie "Extremely Wicked, Shockingly Evil, and Vile" seem to be pushing this love for serial killers by casting popular and attractive actors to play these serial killers; like Zach Efron as Ted Bundy or Evan Peters as Jeffrey Dahmer.
"They do it because they want the movie to get out there and they know the character will get romanticized. That's wrong. They even showed his abs, they know what they're doing," junior Mya Martin said. It's clear that people notice what the production teams for these types of shows are trying to do.
"I've liked Evan Peters for a while. It's funny because he always plays an insane murderer and since he's so good at those characters they keep making him play evil, demonic characters. They knew what they were doing and why it's bringing attention to Dahmer now. In my opinion, he doesn't even look like him at all," Martin said. 
A more recent obsession besides Dahmer is of a 24-year-old woman named Yuka Takaoka who murdered a man out of love in 2019. Takaoka was described on Twitter and Tumblr as a real-life yandere by users.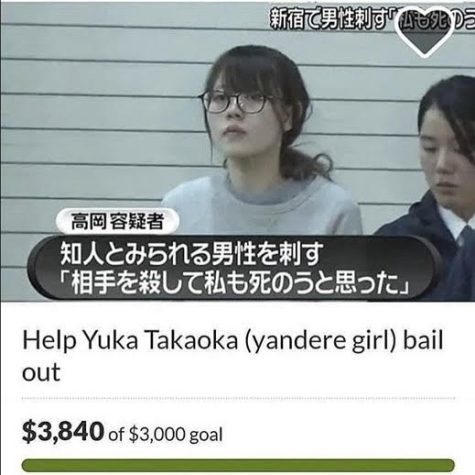 For those who don't know, a yandere is an anime trope where a character, usually a woman, seems sweet and innocent on the surface but in reality, she'll do anything for love; even kill. 
Comparing a real woman to a fictional trope is obviously disrespectful to the victim; especially when people are fawning over her. On May 25th, 2019, two days after she was arrested, she had almost 700 followers on Instagram. As of now, she has over 83 thousand followers. Someone created a GoFundMe to bail her out of jail, which raised over $3,800 before being taken down from the site. This incident is an example of one of the tamer obsessions with these murderers, which is obviously not right.
"I think it's disgusting and kinda dangerous to an extent. I get the bad boy aesthetic but that's going way beyond bad boy and going full-blown maniac. Like, 'you look like a guy who would chop up people,' how could someone be attracted to that and how could you obsess over someone who caused such agony and grief for no reason? I think it's disgusting at a humanitarian level. It's also dangerous because statistically, it's usually the person who you love who would kill you," English teacher Amanda Courtney said.
"I'm a true crime fan up to Bailey Serian, she does makeup while talking about true crime. I like makeup and used to be intrigued by serial killers, she gives the details without showing graphic things," Courtney said.
Courtney believes that part of the reason this craze started was because of the rock band Marilyn Manson, which she was a fan of when she was a teenager. 
In case you don't know, the people in this band are named after serial killers like Manson, Ramirez, Wayne Gacy, etc. She believes that being a fan of this band could've influenced people to research these serial killers because "my favorite member of the band is named after them!!!" and then they could develop an obsession with them like the members of the TCC.
With the rise in popularity of Dahmer, we're reminded of the issues with the normalization and romanticization of serial killers. From the TCC down to the production teams of documentaries on serial killers, these horrible and disgusting people have been fawned over for decades to the point where it's normalized.
"