SMW Assassins 2014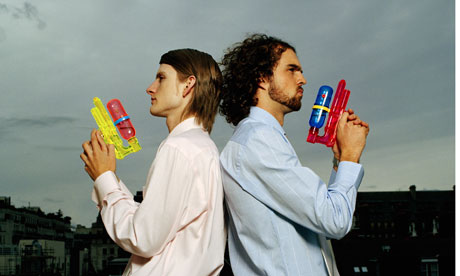 It's that time of year once again, fellow Vikings. The time of year when seniors have to watch their backs at all times and sleep with one eye open. You guessed it (probably from the title), Assassin season is upon us. This age old event began at colleges around the country and trickled down through the grapevine to our school. The object of the game is to assassinate your given target with a water gun. This proceeds until there is one left standing: the ultimate assassin and champion.
This year the game will be coordinated by Ashley Mercer & Logan Tritt. It costs $5 and you have to be a senior to play. Money must be payed to Ashley & Logan by Friday, April 18th. There are more than 50 seniors signed up so far, so get your money in fast!
Contact the official twitter handle @WestAssassins14 or Facebook group "SMWest Assassins 2014" for rules and more information.
Leave a Comment