Breaking News: SMSD announces new Superintendent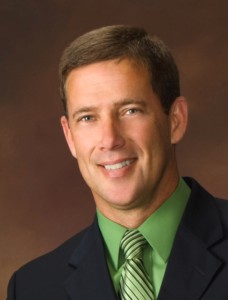 Heads up Shawnee Mission, there is a new man in town.
Effective July 1, 2013, the Shawnee Mission School district will have a new superintendent. Dr. Jim Hinson of Independence, Missouri will take the reigns and begin his work. Hinson has served as an educator for nearly 30 years and the last 17 as a superintendent, with his most recent job in the Independence School District. He is highly recognized for implementing educational initiatives and organizational changes to meet the needs of increasingly diverse student populations.
"I am very excited because Dr. Hinson is bringing experience with the issue of diversity to our schools," Debbie Ryan, principal's secretary, said.
The search for a new Superintendent started back in November after Dr. Gene Johnson announced his retirement at the end of the 2012-2013 school year. More than 200 individuals from 38 different states took interest in the position and about 50 candidates fully completed an application, and Dr. Hinson came out on top, meeting quality standards  and possessing strengths and skills useful for improving not only the district, but also the community.
"I am excited for new leadership in the Shawnee Mission District, and I am looking forward to see where his priorities lie," associate principal Keith Burgat said.
Dr. Hinson has won numerous awards, ranging from Excellence in Educational Leadership to the Greater Kansas City Superintendent of the Year, just to name a few.
"It's great that Dr. Hinson is coming in with so much experience. We hope that he can continue to improve our high achieving school district by always putting academics first," associate principal Connie Springfield said.