Student Drug Testing: Private Versus Public Schools
West students enjoy Constitutional protections that private school students do not.
by Landon Ochsner 
The principal of Rockhurst High School hopes a new drug and alcohol testing policy starting next fall will set a precedent throughout the Kansas City area, but a Shawnee Mission School Board member said it would be unconstitutional in public schools.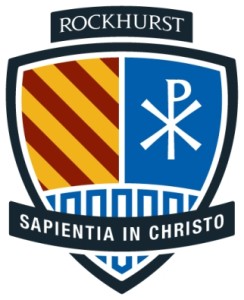 "The decision was the result of many conversations with parents who were and are concerned by the prevalence and availability of  drugs and alcohol today," Greg Harkness, principal of Rockhurst, said. "Not necessarily at our school, but in society and culture."
If the ultimate goal of testing is the health and wellness of students, then other schools should institute similar policies, Harkness said.
The policy will operate on a three-strike rule. The first positive test will result in required meetings with a guidance counselor, after the second positive offense the student and his family must meet with a Rockhurst High School psychologist and the third offense will result in expulsion. The test, conducted with samples of a student's hair, will determine if he has used drugs or alcohol. It will also show evidence of binge drinking.
Each student will be tested at least once a year.
Though many of his peers probably dislike this new policy, Rockhurst senior Conner Sherman sees it in a positive light.
"I was extremely happy about the drug testing next year because of the overwhelming problem there is at our school with drugs," Sherman said.  "Other than the lack of girls, the massive use of drugs and alcohol is the only problem I have with Rockhurst."
An anonymous survey conducted at the all-male Catholic high school by the Rockhurst Board of Trustees found that out of 1,100 students surveyed, 176 students admitted to using drugs or consuming alcohol at least two times a month. This number is lower than the national average of 22.9 percent for marijuana use among 10th and 12th-graders reported by the National Institute on Drug Abuse.
A significant portion of the student body, more than 15 percent, according to the Rockhurst survey, would face punishment under the new policy, but Sherman doesn't expect enrollment to decline. He believes the risk of not being able to take part in Rockhurst's academic and athletic programs will be enough to quell some of the student drug use.
"If a student skips out on the opportunity to attend such a great school just because he wants to be able to do drugs freely, that is a terrible decision," Sherman said.
A policy like this is highly unlikely in public schools, SMSD West Area Board of Education member Dr. Craig Denny said.
"As a public school district, Shawnee Mission has a legal obligation to educate any and all students within our attendance boundaries," Denny said. "Enrolled students may be suspended or expelled for violation of district policies."
However, If a similar drug and alcohol testing policy were implemented as a requirement for admittance and continued attendance to SMSD schools, Denny believes the district would be violating the Fourth Amendment's guard against unreasonable searches and seizures.
"Public schools may not restrict students' constitutional freedoms, which include freedom of speech, freedom of religion and freedom from unreasonable searches and seizures," Denny said.
While a mandatory drug testing policy in a public school district would draw harsh criticism and legal action from civil liberty advocate groups like the ACLU, Denny does not expect Rockhurst will experience such backlash.
"In my opinion, the ACLU is not likely to engage in what is essentially a contract between a private school and its students, who are free to agree or not agree to the contract terms," Denny said. "Private schools are not obligated to accept any and all students."
Opinion on the subject differed among West students.
Dillon Fuchsman has no problem with mandatory drug and alcohol testing in public schools.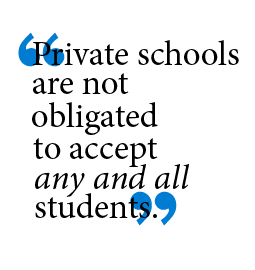 "Schools require us to be vaccinated and call for us to tell them we were vaccinated," Fuchsman said. "They can mandate we put something in our body, but can't check that we don't break their laws?"
Another student, Parker Vowels, agreed.
"I would gladly pee in a cup," he said.
Garrett Viets, senior, believes that testing is a waste of resources.
"Though I don't condone drug use, the end result is not worth the resources required," Viets said. "Instead, resources should be put toward important things like quality of education."
Another senior, Eric Ferguson, elaborated on Viets' view.

"Not only is it a waste of time and resources, it is an unconstitutional enforcement of students' decisions, whether they make the right choices or not," Ferguson said. "The money used to fund drug testing should be used for something much more practical and beneficial, like creating signature programs for the school or upgrading the computers."
Ami Purohit would have questions if a policy were proposed.
"If we do it for public school, why not just have everyone drug tested who wants to own property?" Purohit said. "I think it's a slippery slope."