Knowing When
With competing arguments on relationships and sex in high school and an ever influential media, it's hard to find an honest opinion from real high school students about touchy subjects.
There comes a big question in many relationships, some earlier and some later: When is the right time for the first time?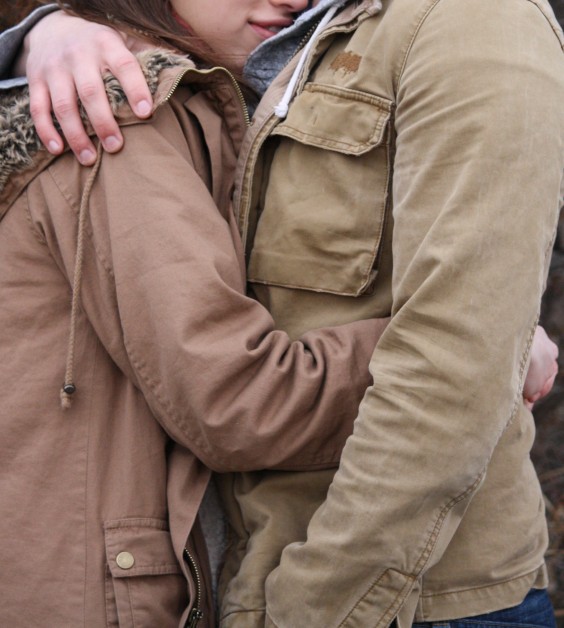 For Sophie Allen*, the decision to have sex with her boyfriend arrived after she felt her relationship was strong enough.
"I was with my boyfriend for about four to five months. We wanted to wait until we thought it was right and it wasn't some random hookup – with someone we could see ourselves being with," Allen said.
Her decision was thought out, not impulsive.
"I'm not for random hookups and being provocative and promiscuous," Allen said.
She decided after she talked about it with her boyfriend and knew it was right for her.
"It was definitely a mutual agreement. We waited until it was, for sure, a good relationship," Allen said.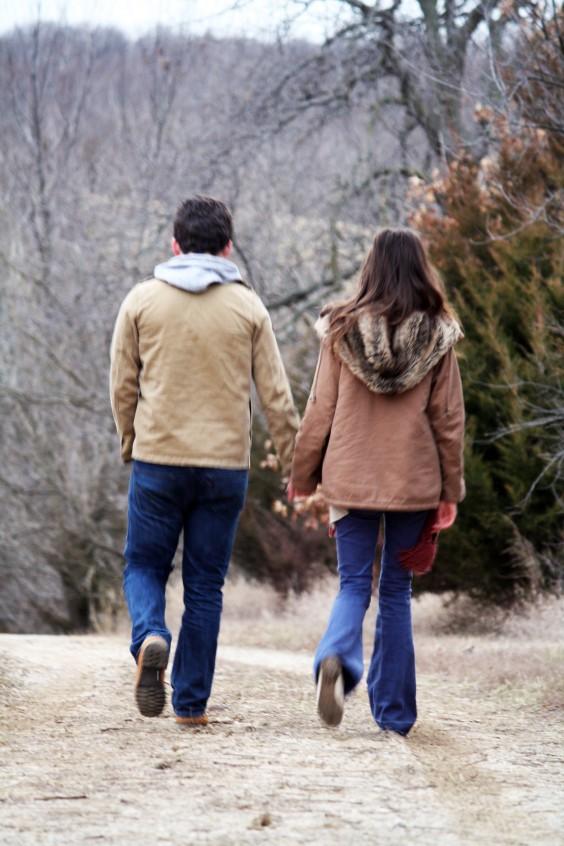 There were certain factors that helped her decide she was ready.
"When you love someone, you want to share everything with them," Allen said.
Allen believes that trust is an important part of a relationship and is important for making the decision.
"Having love and having trust is important. It was as soon as we really started trusting each other," Allen said.
Allen was comfortable with her own decision.
"It wasn't awkward like I'd figured it'd be," Allen said. "If anything, I felt closer to him afterwards."
But she doesn't exactly advocate it for everybody else.
"If you're in a troubled relationship, you can't use sex to make it better. Some people want it [virginity] gone to say they've done it. That's not what it's about," Allen said.
Others prefer to be abstinent until they are married.
"I'm waiting because in my religion it [premarital sex] is considered a sin," Ryan Baker*said. "I'm not for it at all. To me it shows irresponsibility. Everybody is anxious and they are going to make a lot of mistakes."
Baker doesn't believe relationships should involve sex early on.
"I consider a common respect for each other is the most important part [of a relationship]. Without respect for each other's interest, it will simply not last," Baker said. "They should be about supporting and enjoying being with each other."
Baker believes in waiting for the right person so sex has meaning.
"Sex is an act of love and respect, not just a physical activity," Baker said.
However, Baker believes that to some extent the choice is made by the people involved.
"I think that it is up to the couple, but there are more people to consider than just themselves. Sex, to me is a selfish thing.," Baker said.
When considering sex, health professionals urge couples to make sure it's the right decision for them.
"We encourage couples to talk about when they're ready. Both partners have to be comfortable when they're making that decision," Cheynne Clonch, Coordinator of Education and Outreach Services at MOCSA, said.
It's important for partners to feel okay about the subject.
"As long as you discuss it and are comfortable," Allen said.
No matter the person, sex is at the individual's discretion.
"When to have sex is a personal choice. We usually make better decisions when we think through the possible benefits and the risks," Sarah Aanestad, Director of Education at Planned Parenthood, said.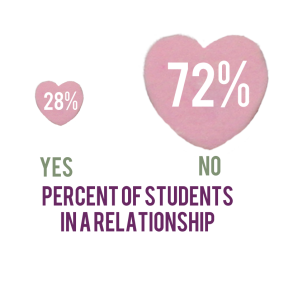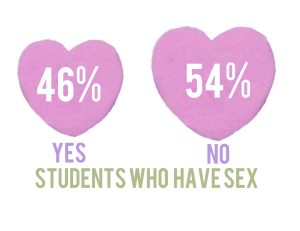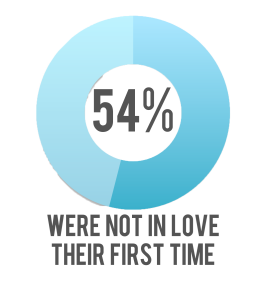 Words by: Andy Gottschalk, Claire Hug
Photo: Sarah McGreevy
*Students' names were changed
† Models in photos are not sources in story