Andy Gottschalk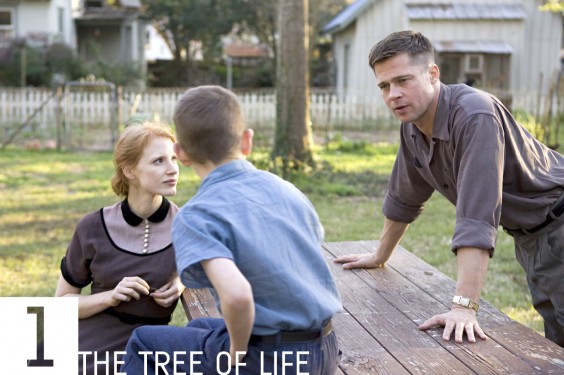 1. The Tree of Life
Directed by Tarrence Malick
The limited showings certainly filtered out those who would be uninterested, but to those who attended, "The Tree of Life" was undoubtedly a thorough and aesthetically pleasing film.
Featuring the O'Brien parents (Brad Pitt, Jessica Chastain) and their children's quality of maturity, "Tree of Life" subtly looked into the tensions and (sometimes) brutalities of growing up with a strict father, a submissive mother and a small town.
Story continues below advertisement
Although it could be hated by some because of the unclear plot and approximate 17-minute interlude of footage concerning the creation of the universe, "The Tree of Life" didn't need disinterested audiences to approve – it was a perfectly made film.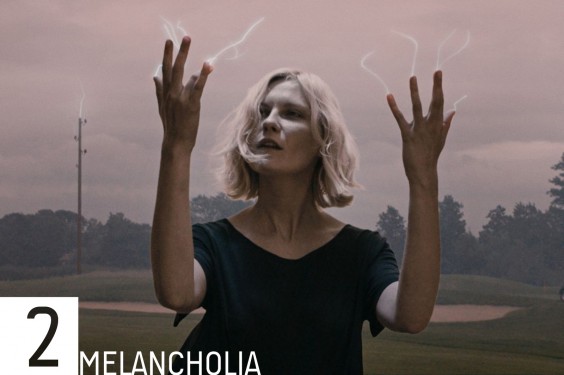 2. Melancholia
Directed by Lars Von Trier
"I can see you're not feeling well." The end of the world comes as a newly found planet threatens to collide into the Earth. Meanwhile, Justine is failing to find happiness with her new marriage, and tensions between her and close family members arise when all life on Earth might inherently end.
Nothing is flashy about "Melancholia": an orchestral score, slow moving sequences, a doomed Earth and general unhappiness. It shows how personal the apocalypse can be. But through intricate character relations and far-reaching emotional boundaries, "Melancholia" shows itself as a sincerely poignant and beautifully composed film, despite the dark matter it touches.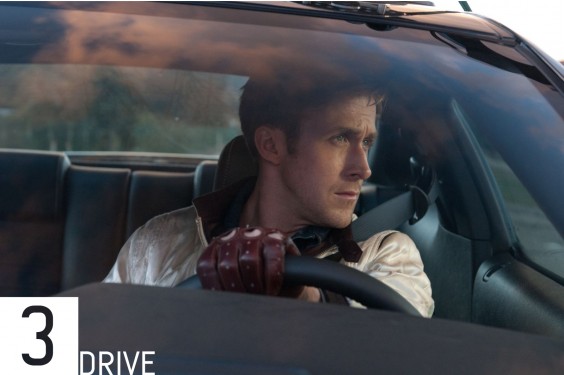 3. Drive
Directed by Nicolas Winding Refn
This film's genre is so usually corrupted, but dispose of any idea of action movies you might have. In "Drive", a man that drives for a living (both legally for criminals and for stunts in movies) tangles himself in the interests of his neighbor.
Styled by '80s-esque cinematography and a well-accompanied soundtrack, "Drive" is a film that is both enjoying to watch and follow. It has Ryan Gosling in full fledged 80s-awesome-ness. Sparing on the dialogue, it lets the hot action take the lead. Car chases! Sex! Action! Pink text credits!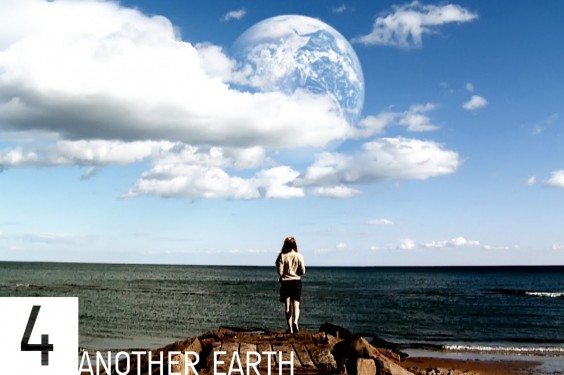 4. Another Earth
Directed by Mike Cahill
Following tragic events, a rare love affair and several lost lives, Rhoda is accepted to be sent to a newly discovered planet – a complete parallel of Earth. She must choose if she wants to start a new life on the other Earth, or accept the one she has made.
"Another Earth" is a wrenching story of redemption and regret. Its science fiction aspects don't dictate the direction of the film, but instead accompany the pulling plot-lines and weighty characters.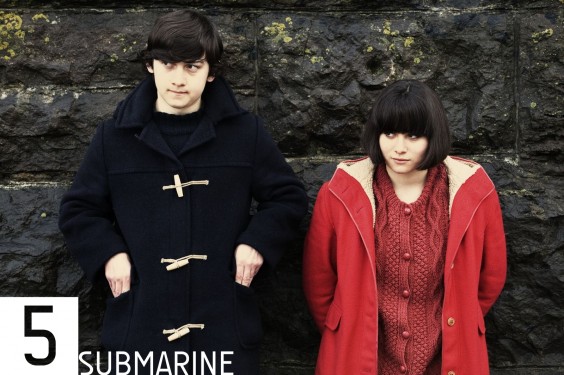 5. Submarine
Directed by Richard Ayoade
Oliver Tate wants to lose his virginity – that he is intent upon. But as he tries to make a connection with his bad-ass schoolmate Jordana, his mother starts to have an affair with the new neighbor (I know! So many neighbors and affairs! THIS WAS NOT PLANNED) and his father is oblivious to it all.
Charming and earnest, "Submarine" is both light and serious. Both comedic and bitter. It's a film that can capture a range of emotions without losing the overall goal of entertaining. A success.
Tim Dodderidge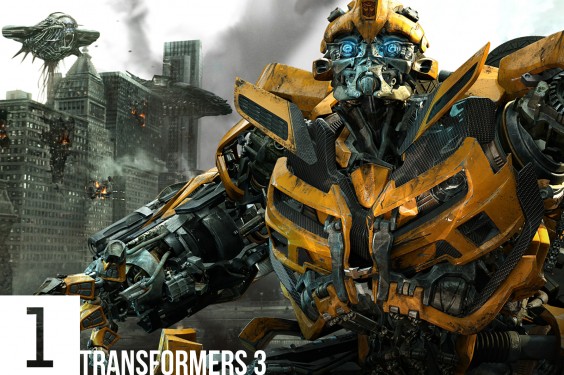 1. Transformers: Dark of the Moon
Directed by Michael Bay
When people talk about ending "with a bang," they're not too far from the truth. From the start of the Transformers series, starring Shia LaBeouf, the movies have featured dazzling special effects and tons of action. The very last one in the series, Dark of the Moon (every time I say it, I think of Pink Floyd), may possibly be my favorite of the series.
Directed by Michael Bay, Dark of the Moon continues to impress with its magnificent use of digital effects, explosions, and realistic environments. A huge ending battle kept me on the edge of my seat for about the last hour or so; this movie kept me staring at the screen in awe and excitement the entire time.
Not only did this movie impress me in the ways any action movie should, it once again succeeded in peaking my interest in Transformers in general. I felt like a child again after viewing this action adventure, and this nostalgia makes it quite obvious that Dark of the Moon did both a great job of feeling old school while keeping a 21st century mindset.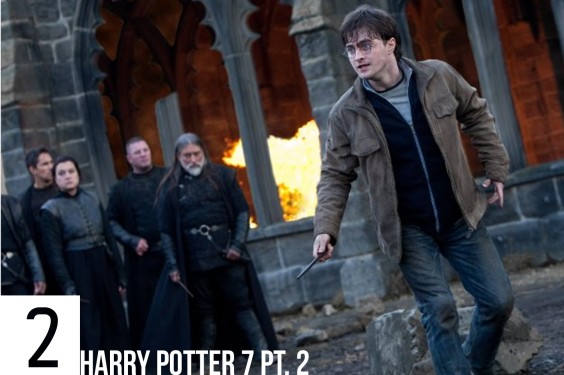 2. Harry Potter and the Deathly Hallows: Part 2
Directed by David Yates
Just like Transformers, the final installment in the Harry Potter series is arguably the best. Recollecting all of the events from the past films and beginning right where Part One halted, Deathly Hallows Part Two is simply engaging.
For avid Potter fans who went to the midnight premiere of this film in July, I'm sure every single one of them went home satisfied. Director David Yates keeps fans of the series and even newbies on edge through the most eventful adventure the entire Potter series has to offer, and the near-perfect Deathly Hallows Part Two ends one of the highest grossing movie series of all time in a fashionable way.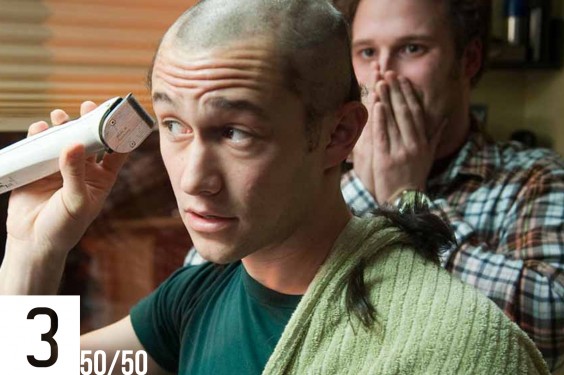 3. 50/50
Directed by Jonathan Levine
Technically, it's not okay to make comedies about cancer. I mean, seriously. Cancer is not a funny subject. But throw Seth Rogen and Joseph Gordon-Levitt into the same plot line, and anything can happen. And director Jonathan Levine did a more than impressive job of keeping this film from being an insult to those with the harmful disease.
50/50 made me laugh out loud, it made me fall almost into tears. Being such a big fan of both Rogen and Levitt, I fell in love with their characters. While it is a pretty hilarious movie, it would be downright ludicrous to say that 50/50 lacks sincerity, because apart from the comedy,  it is one of the most heartfelt dramas of the year.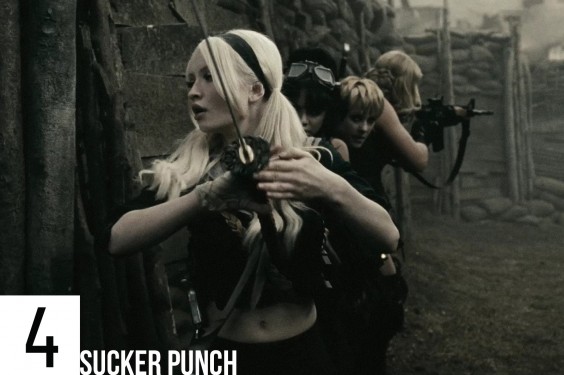 4. Sucker Punch
Directed by Zack Snyder
I had to watch Sucker Punch a second time to fully get a grasp on what the movie is truly about. The first time, I found it to be not only lacking depth, but lacking a full understanding and focal point. But the second time around, it all became clear. Sucker Punch is edgy and fantastically disturbing at the same time; it packs the perfect combo of action and thrills.
As if it was the birthchild of  Inception and Kill Bill, Sucker Punch is one of the more interesting movies of 2011. It takes a few runs to fully understand the complexity of the plot and analyze the characters, but eventually you'll be growing attached to the lust and despair. Oh, "and one more thing": the overall message seems to stab you in the chest by the time you finish watching, and those psychological schemes work both to the mind and the heart.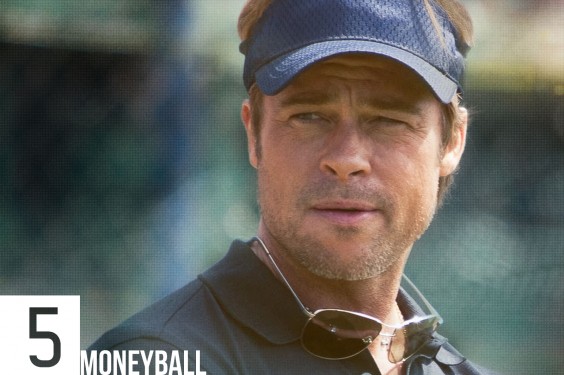 5. Moneyball
Directed by Bennet Miller
It's been a while since a good, heartwarming sports movie has come out. Though Moneyball, an adaptation of the book by Michael Lewis, oddly seems out of place among We Are Marshall and Hoosiers, it still seeks to be a notable and memorable sports film due to one unique central theme: statistics.
I haven't become full in-tune with a baseball film (let alone a sports movie in general) that focuses on the actual on-field performances rather than the tear-jerking off-the-field car crashes, break-ups, and prejudice that seem to be the main features of sports movies. Not only does Tom Cruise fit the jack-of-all-trades tragic baseball hero perfectly, but alongside Jonah Hill, those two just seem to click, and that's where The Blindside and Invincible seem a little less than perfect.
Film stills: Courtesy (in order of appearance): 1- Fox Searchlight Pictures; 2 – Nordisk Film; 3 – Film District; 4 – Fox Searchlight Pictures; 5 – Optimum Releasing; 1 – DreamWorks Pictures; 2 – Warner Bros; 3 – Summit Entertainment; 4 – Warner Bros; 5 – Sony Pictures
Texture in design: Spiteful-Pie-Stock
Design: Andy Gottschalk